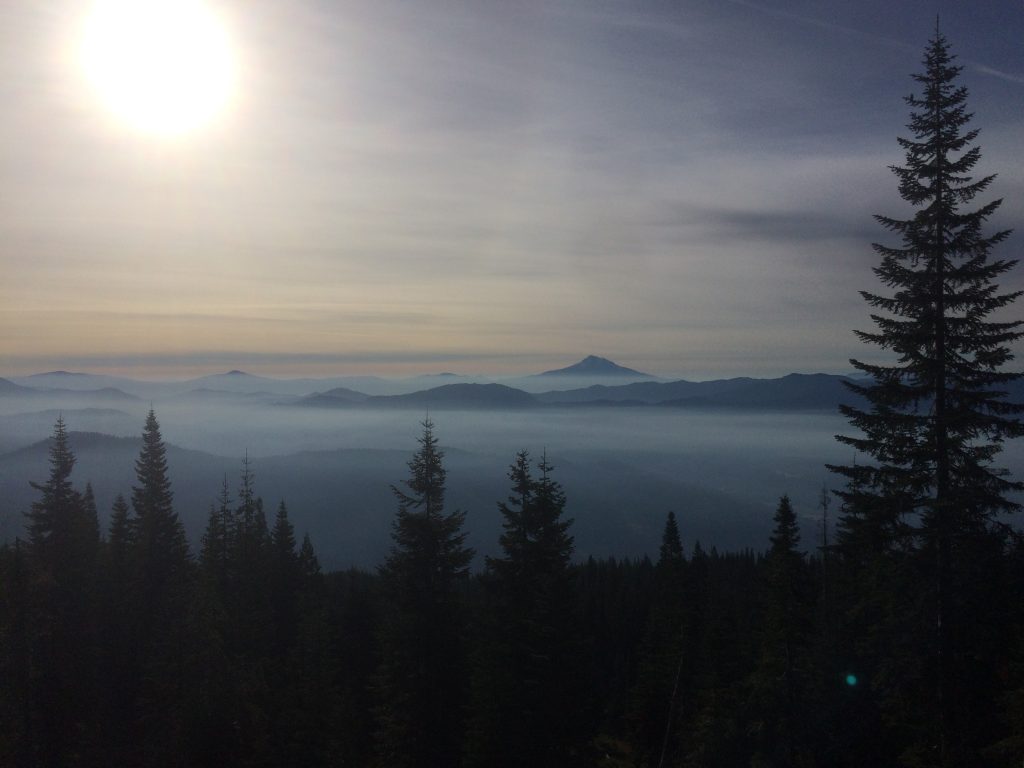 The second best time of day to hunt.
You are tired.
Your eyes are burning due to lack of sleep.
You couldn't fall asleep because you were excited for tomorrows hunt.
You didn't get much sleep during the work week.
Maybe you stayed up too late the night before. Or maybe you had a few too many drinks with your buddies because you were excited for the season to start.
You might be asking yourself, why am I getting up so early again? Just 5-10 more minutes?
The question you should be asking yourself is, why am I sleeping through one of the two best times of day to hunt deer?
When is the best time to hunt deer?
Deer spend most of the day bedded down resting and feed at night. To maximize our chances we need to be hunting when day and night briefly overlap. Not hunting during the first and last moments of legal hunting hours is a big mistake. These are the key deer movement times!
Early Morning Deer Hunting
Bucks are far more active between the dusk and dawn which means they are the best times to hunt deer. If you get out into the woods late you risk the deer bedding down for the day. Early morning can be one of most exciting times of day to hunt. If you haven't had success hunting in the morning you need to take some time and think about why. The two most common problems are getting into position late and hunting in the wrong locations.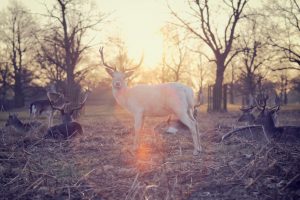 Rise and shine.
Keys to Early Morning Hunt Success:
Prepare the night before and get to bed early.
Have all your clothing and gear laid out together the night before. Set your coffee maker the night before. The goal here is to minimize the number of tasks to do in the morning. That way you can wake up, pour a cup of coffee and hit the road.
Wake Up!
This may seem a bit obvious you need to actually get up and out of bed when your alarm goes off. As painful as it may be, get up and get moving. No snooze button allowed. The clock is ticking.
Account for travel time and then some.
Say it takes 30 minutes to drive to the area you hunt. Then it takes another 30 minutes to get from your truck into position. You should leave at least 2 hours before legal hunting hours start. There will inevitably be delays that cause you to not be on time or arrive a little late. More importantly, you need to be in position well ahead of time. Use the lack of light to your advantage by moving through the shadows while hiding the outline of your body. Be careful this doesn't result in you making more noise as well.
Where to hunt in the morning?
You want to locate yourself on a trail between a bedding and feeding area. The goal is to catch a buck on their way to their bedding area. If you have the opportunity, setup a trail camera in the weeks before the season to confirm activity on the trail.
Important: If you hunt a spot for a few mornings and don't see anything it is time to pick a new location. You may have spooked the deer or they may be taking an alternate path to begin with. In either case your chances of seeing a buck are slim.
Hunting Deer at Night
The biggest mistake hunters make at dusk is spending it walking instead of sitting still. Ask any seasoned buck hunter what time of day they scored their largest bucks and I'll bet more often than not they say dusk.
How to avoid missing out on the best time to hunt deer:
Get into position early
Again, get into position at least 1 hour ahead of time. You need the wildlife to settle down and resume activity so deer don't sense anything abnormal. Dusk is when the biggest, oldest, and smartest bucks come out. If they sense something is wrong or get spooked they will disappear without you ever knowing they were there.
It is best to position yourself in a stand out of the deer's line of sight. Make sure you and your silhouette aren't sticking out like a sore thumb. You want to position the stand on a trail between a bedding and feeding area. Take the wind direction into consideration and avoid having it blow the direction you expect deer to be coming from.
Once you are in position you must remain silent. Like I said before, if a mature buck senses anything out of place he won't come anywhere near.
Don't be in a hurry to get back to camp
The best time of day to get your chance at a big buck are those last few moments of legal hunting light. You have to be sitting patiently at this crucial time of day. Most hunters will be on their way back to camp thinking about tonight's chow or grabbing a beer. Little do they know they are missing out on their best chance at killing a mature buck.
Be Prepared
You need to be a good distance from any roads or well traveled areas. Since you will be walking back in the dark you need to make sure you are prepared. You should carry at least one flashlight with fresh batteries. It is a good idea to carry a second flashlight or extra batteries in the event your first light fails. Otherwise you might end up spending the night in the woods. You should also carry the following: a lighter, a fire-starter kit, a knife, a compass, water, and something like a Cliff bar in case you need a snack. A roll of surveyors tape is also a good idea. If you are unfamiliar with the area you are hunting mark your route. You will have an easier time making your way back to your truck in dark.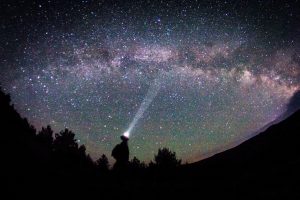 Make sure you bring spare batteries.
As you can see, hunting dawn and dusk are pretty similar. Dusk is the best time to hunt deer because that is when the biggest bucks come out.
Focus your planning efforts around the first and last hour of the legal hunting day. Make sure you are set up well ahead of time so you don't spook any animals. DO NOT spend these precious time windows walking! Use these tips and watch your success skyrocket. If you are new to hunting see our article about deer hunting for beginners for more hunting tips.