Fly without fear of your firearm being damaged thanks to this "Rolling Vault"
You have probably seen how airlines treat luggage.
It is safe to say, they aren't exactly gentile.
Your rifle needs protection from the abuse of airline handling. You don't want to travel to another state for the hunt of a lifetime to find your rifle damaged when you arrive.
This article is to help you understand everything you need to know when trying to select the best rifle case for flying.
Best Gun Case for Air Travel
The Pelican 1750 is a tough case that will withstand SERIOUS abuse. Pelican is unmatched when it comes to protecting your valuables during transport. This is the closest you can get to transporting your gun in a rolling vault.
If you are looking to provide your weapon with the best protection possible, this is the case. You will have a hard time finding someone who owns this case that is unhappy with it. Highly recommended.
Important Things to Consider in Gun Cases for Air Travel
So you are looking to travel out of state on by airline and are wondering how to transport your rifle. Maybe this is your first out of state hunt and you are nervous about an airline handling your rifle.
Flying with a gun didn't used to be so difficult.
Luckily you can still fly with the assurance your gun will make it there in one piece. Thanks to modern engineered designs and materials it is possible to purchase a durable, protective gun case.
The features I recommend considering are:
Waterproof
You want a rigid shell combined with an o-ring seal to keep all moisture out.
Crush proof
I'm sure you have seen how most airlines treat their customers luggage. Checked bagged is notorious for taking a beating. Rifle cases are no different.
Durable latches
Double throw latches are standard on the best cases. These latches are both easy to open and stay closed during transport.
Lockable
If traveling by airline you will be required to use TSA approved locks. Check below to see which combination lock I recommend.
Automatic pressure equalization
This will allow air out of the case as the pressure changes due to airplane ascent.
Wheels
These cases are heavy because they are so well built. Having wheels on the case is practically a must have.
3 Best Gun Cases for Air Travel
The Pelican 1750 is the top choice for someone looking for the best gun case money can buy. All Pelican cases are heavy duty; being constructed of a fiber reinforced polymer which gives them their strength.
The case features all the latest technology including a pressure equalizing valve that maintains the pressure inside the case while keeping moisture out.
It has 4 latches that are double throw and are easy to open and close. And the case allows you to use up to 4 locks located near the latches.
Another feature I really like on this model is that it folds all the way open. This allows you to use the second side to place firearms or accessories when loading and unloading the case.
Although it is a tight fit, I am able to fit two full sized rifles with optics in this case. My only gripe with this model is that once it is loaded up with 2 rifles it is heavy. I just chalk this up to being the price you pay if you want your guns to arrive safe.
Key Features:
Automatic purge valve that equalizes air pressure
Watertight silicone o-ring
Over-molded rubber handles
Stainless steel hardware
Easy open double throw latches
Durable polyurethane wheels
Interior Size: 50″ x 13.5″ x 5.25″
Weight 26lbs (without guns)
Double Rifle Capacity
The Pelican 1720 is the little brother of the 1750 and shares many of the same features. With that said, there are a few differences.
The main difference is the size of the case. The 1720 is 8 inches shorter which makes it more difficult if you are trying to fit a long rifle or multiple guns. On the plus side, the shorter 1720 does weight 6 lbs. less.
The 1720 also only has 2 padlock holes in comparison to the 1750 which has 4.
Given that the two models are very close in price and the 1750 offers a few more features, it edged out the 1720 as the top pick.
Key Features:
Automatic purge valve that equalizes air pressure
Watertight silicone o-ring
Over-molded rubber handles
Stainless steel hardware
Easy open double throw latches
Durable polyurethane wheels
Weight 19lbs (without guns)
If you are trying to save some money but still want to purchase a solid, reliable gun case the Plano All Weather Tactical is a good choice.
While I don't think it is quite on the same level as the Pelican cases above, it still offers many great features.
They have a tough exterior that appears to be able to withstand a lot of physical abuse.
It has built in locks with the option to add two of your own locks.
One of my biggest concerns is that I have read of owners who claimed these cases are not waterproof. Plano claims they are water resistant but it isn't clear to me what instances might result in water getting into the case.
It is also worth mentioning that only the 52″ version has wheels.
Key Features:
Built in pressure release value
Water resistant DRI-LOC seal
Pre-perforated pluck foam
Dual stage lockable latches
Only the 52″ version has wheels
Weight 22lbs (without guns)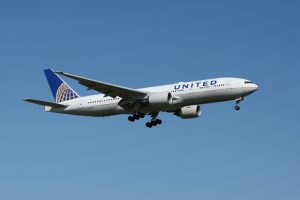 What to Consider When Buying the Best Rifle Case for Flying:
There are many knock off versions of the recommended cases being manufactured overseas. Don't be fooled by the pictures and claims that these products are comparable. As the saying goes, buy once, cry once.
Make sure you select a TSA approved gun case and lock. You do not want to find out your lock isn't compliant with TSA rules at airport security. Pelican sells the 1506TSA for their cases.
Frequently Asked Questions (FAQ)
How should I pack my gun, can I bring ammo on the plane?
Checkout the TSA website for information on traveling with firearms and ammo.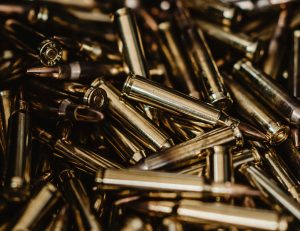 What is the best way to cut the foam?
The most popular way is the use an electronic knife like shown in this video.
Which cases will fit two rifles?
This really depends on the rifles you are trying to fit. Your best bet is to go with one of the 52″ long models but I recommend you layout your guns and take some measurements before purchasing.
Is a gun case a standard checked bag or oversized?
Usually oversized. Not all airlines will charge extra but some may. It is best to check with the airline ahead of time if you are worried about it.
What locks should I use with my case?
If flying, you must use TSA approved locks. Pelican makes the 1506TSA for airline travel with their cases.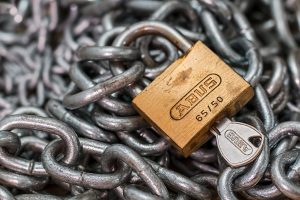 Does the case open flat or 90 degrees?
All three cases mentioned in this article open flat (180 degrees).
Are these cases waterproof?
The Pelican cases are certainly waterproof. I have read claims about the Plano not being entirely waterproof.
Can I buy extra foam for other guns?
Yes, it is quite common for people to use different sets of foam for different firearms with the same case. Extra foam can be purchased on Amazon.
Conclusion
The goal of this article is to help you select the best TSA approved gun case for your out of state hunt.
If you want to make sure your firearm survives the harsh treatment of airline baggage handlers, it is best to follow the old adage buy once, cry once. Depending on the size and number of firearms you are traveling with, I highly recommend you purchase either the Pelican 1750 or 1720. If you have a lot of money invested into your firearm, why not spend a little more money and buy the best case on the market.
Best of luck on your out of state hunt!