Hi, I am Tony, the owner and writer for HuntingSage. I have been hunting, fishing, shooting, and spending time outdoors for over 20 years.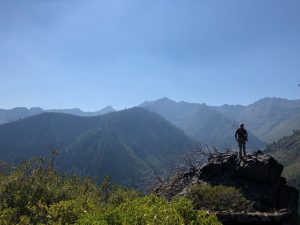 During that time I have continued to learn about hunting, had success and failures, and used a lot of hunting gear.
The idea for HuntingSage came from people asking for advice as to what gear, gun, caliber, etc. they should buy when starting out. The information on HuntingSage is the cultivated result.
Why should you listen to me?
I have hunted many different animals in states across the United States. I are always on the lookout for great gear and great deals and want to share the valuable information with others who are interested in the same.
One of the main goals of HuntingSage is to provide beginning hunters with the roadmap I wish I had to a budget friendly but quality hunting setup. The advice is based on years of experience and actual use of the products discussed on the site.
If you want to find out more about what is considered when rating hunting gear, checkout How We Rate Hunting Gear.
HuntingSage is reader supported. I may earn a small commission (usually a couple %) when you purchase recommended gear through links from our website. You do not get charged any extra. This money goes towards keeping the site running, buying more gear, and rewards me a little for the time it takes to put these articles together.
If you have any questions don't hesitate to contact us. I am happy to help answer any hunting related questions.