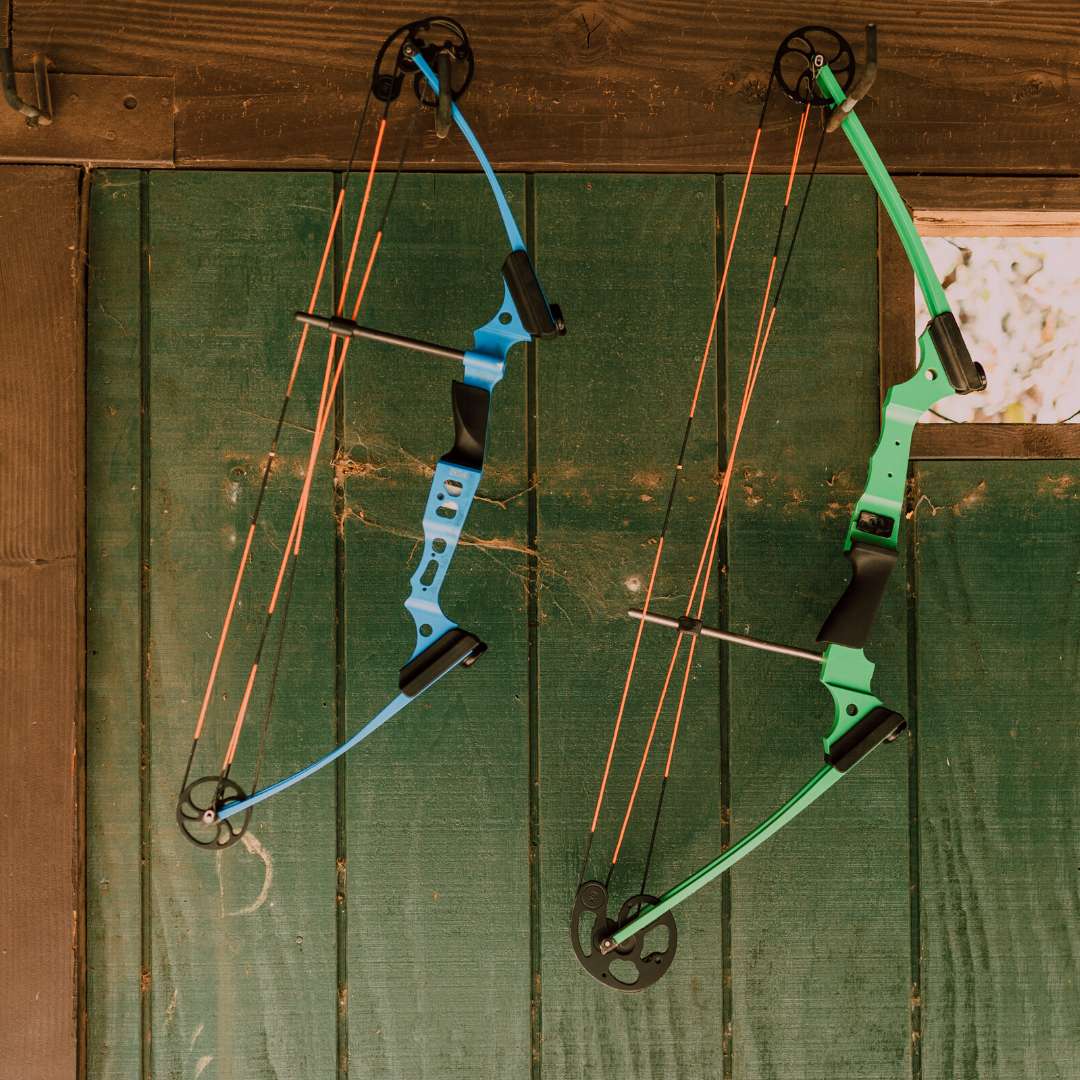 Are you a bow-hunter looking for the best bow hanger?
Bow hangers (sometimes called bow holders) are an essential piece of gear for anyone hunting from a tree stand or blind.
Fortunately, there are a bunch of great hangers on the market these days that are easy to put up and work great.
Over the years we have tried many different holders in various situations.
Today's post highlights exactly which hangers we like best.
Top Pick
After checking out all the bow hangers on the market, we selected the HME Better Strap-On as our top pick. This is a high quality bow holder that goes up quick and doesn't damage the tree in the process.
5 Best Bow Hangers
1. HME Better Strap-On
Key Features:
Ratchet Attachment
Pivoting Arm
Great Public Land Bow Hanger
If you are looking for the best bow hanger on the market, checkout the HME Better Strap-On.
This hanger uses a heavy-duty ratchet strap to secure the hanger to the tree. In addition to not damaging the tree, the strap makes it so you can put the hanger up in under a minute.
It also has a pivoting arm which allows you to adjust the position of the hanger once you are all set in your stand.
The portability of this is also nice since it is so quick to put up and take down.
Once the strap is tight, the hanger is very sturdy and can hold a good amount of weight with no signs of failure.
All of the hooks have a rubber coating.
This is the perfect bow holder for you hunters that aren't on private land, it's the third hand you always wanted.
Pros:
Rock solid once it is setup
Best portable bow holder
Cons:
Setup takes a few tries to get the hang of
2. HME Pro Super
Key Features:
2 Screw Attachment
Pivoting Arm
Accessory Hook
For those of you looking for a model that screws into the tree, the HME Pro is another great bow holder from HME. It is amazing how inexpensive this model is.
This model uses a two screw design to secure it to the tree so it is as sturdy as they come.
The hanger arm is pivoting and the accessory hooks are great for hanging other parts of your gear like calls.
While this model does take a little more effort to hang, once it is in the tree it is hard to beat.
Pros:
Best Budget bow holder
Very sturdy once it is screwed in
Cons:
Could be a little more sturdy when fully extended
3. Big Whitetail Dreams Strap Hanger
Key Features:
Another good option for hunters wanting a hanger that doesn't require a screw is the Big Whitetail Dreams strap hanger.
This model is also easy to attach to the tree. It uses a strap but it doesn't ratchet, it uses a cam-buckle instead.
There are 4 hooks that come with the hanger but you can remove a few if you don't need that many.
This is a great choice for hunters who have to do a lot of hiking with their gear because this hanger is lightweight compared to all the others. It is also legal to use on all public land.
The only minor gripe we have is that the hooks could be extended a little further from the tree.
Pros:
Great for hunters who move their blind often
Easy to adjust the spacing of the hooks
Cons:
Hooks could be a bit bigger
4. HME Folding
Key Features:
Screw Attachment
Pivoting Arm
Accessory Hooks
The HME Folding is another quality bow hanger made by HME.
This model uses a single mounting screw and is a little lighter than the Pro model.
The arm pivots and has multiple hooks for hanging other hunting gear.
It does take a bit of effort to get it screwed in the tree and hung properly. But once it is hung, this hanger is very sturdy.
Pros:
Perfect for multiple accessories plus your bow
Holds well once screwed in
Cons:
Screw is hard to get started
5. Team REALTREE Short EZ Hanger
Key Features:
Screw Attachment
Short Arm Pivot
Lightweight
Our final runner up is the Team REALTREE Short EZ hanger.
This is a nice little compact, screw-in hanger that works well.
It is a perfect choice for someone looking for a simple, no-frills bow hanger.
The short hanger does have the additional advantage that it doesn't take up much space. So if you can locate it conveniently in your treestand, it will keep your bow in a handy spot without being in your way.
It is also a good choice to use in combination with one of the models above. Since it is so small you can use it to hang other hunting gear while keeping your bow on your main hanger.
Pros:
Great Budget Option
Very Portable
Good for wide Bow limbs
Cons:
Hard to screw in to hard wood
Who Should Buy a Bow Hanger
If you are bow-hunting from a tree stand, you are going to want to get yourself a bow hanger. When you hunt from a stand you often spend long periods of time there. Being able to rest your bow on a hanger makes it much more comfortable than having to find somewhere else to set you bow.
The other reason for getting a hanger is because if you store your bow some other way in the stand then you run the risk of bumping your bow and having it fall out of the stand.
Bow hangers can also be a convenient place to hang other hunting gear like clothing, binoculars, calls, etc.
Bow Holder Buyers Guide
Attachment Method
The attachment methods can basically be broken down into 2 categories, ones that are destructive to the tree and ones that aren't.
We aren't saying one way is better than the other; there are models in both categories that work well.
Just be aware that if you buy a screw in version that it takes a bit more work to get it hung.
Make sure you are up to date on your states laws if you plan on using a bow holder that attaches with a screw while hunting public land.
In many states it is illegal.
And it is always worth considering the potential damage you risk doing to the tree with a screw.
Sturdy
Consider the loads you plan on hanging from the holder.
Is it only your bow?
If you plan on hanging your backpack, make sure the hanger can support the weight.
The last thing you want is a holder that comes loose and drops your gear.
Assembly
Assembly is also something you should give some thought to before buying.
Does the holder require special tools to put together?
Are you going to put it up and take it down every hunt?
These are important questions because some bow holders take a lot longer to setup and take down.
Size
The size of the hanger is important to think about especially if you are hiking to your blind and if you have to bring it in and out with you every time you hunt.
For those of you hunting public land or doing a lot of hiking, you should consider something that isn't too cumbersome to carry.
Weight
Similar to size, weight is important if you are going to be carrying the hanger long distances.
This is one area where you can shed some weight by going with a model like the strap with hooks.
Wrapping Up
For most of you reading this post, we recommend the HME Better Strap-On.
You won't have to fuss around with drilling into a tree thanks to the sturdy strap design.
HME products work great and are high quality. You won't be disappointed.
If you would like to read more of our gear reviews be sure to checkout our page full of Hunting Gear Reviews.
FAQs
What makes a bow hanger legal on public land?

In a lot of states it is considered illegal to screw anything into a tree on public land. This is part of why we favor strap on hangers over ones that screw in. If you are considering using a screw in hanger be sure to check with your states regulations.