History is filled with a number of legendary hunters and their lessons.
You might find it interesting to see how some of what they said has stood the test of time and is just as relevant today as when it was first said.
We hope you enjoy these quotes and that they inspire some reflection.
Best Hunting Quotes
1. "Nothing clears a troubled mind like shooting a bow." – Fred Bear
Fred Bear was a legendary bow hunter and is regarded as a pioneer of bow-hunting. He went on the start the Bear Archery Company and accomplished many feats in his life.
This quote is great because it rings so true. Sometimes something as simple as going and shooting your bow can sweep away all the worries of everyday life.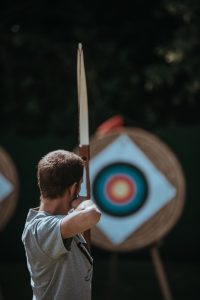 2. "If the hunter does hit part, the .270 will not let him down." – Jack O'Connor
Jack O'Connor is another legendary outdoorsman. He was a writer for Outdoor Life magazine and was a huge proponent of the .270. He was arguably as responsible as anyone for its rise to one of the worlds most popular calibers.
This quote not only touts the benefits of the .270, it also underlines the importance of shot placement. A well placed shot has a greater impact on effectiveness than the caliber of the bullet.

3. "When he was young, I told Dale Jr. that hunting and racing are a lot alike. Holding that steering wheel and holding that rifle both mean you better be responsible." – Dale Earnhardt
NASCAR legend Dale Earnhart needs no introduction. This quote highlights the responsibility a hunter holds when carrying and using a weapon. Treat it with the seriousness it deserves.
4. "The old man used to say that the best part of hunting and fishing was the thinking about going and the talking about it after you got back." – Robert Ruark
Robert Ruark was an author and big game hunter. His most famous work is The Old Man and the Boy. It is an excellent book about the relationship between a boy and his grandfather. They first and hunt together while the grandfather imparts life lessons on his grandson, the above quote being one of them.
If you have spent much time hunting, you know just how true this quote can be.
5. "In the joy of hunting is intimately woven the love of the great outdoors. The beauty of woods, valleys, mountains, and skies feeds the soul of the sportsman where the quest of game only whets his appetite." – Saxton Pope
Along with Art Young, Saxton Pope is regarded as one of the fathers of bow-hunting. The Pope and Young Club is named in their honor.
This quote is about how the act of going hunting is about so much more than just killing an animal. The entire experience is what it's all about and what makes it so appealing.
6. "All you need for happiness is a good gun, a good horse, and a good wife." – Daniel Boone
Daniel Boone was one of the most famous and popular frontiersmen from his era. He was a professional hunter and trapper and become an icon of American history. Here he reminds us that often times it is the simplest things in life that are most important.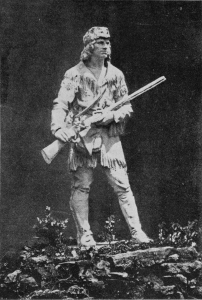 7. "I'm that same David Crockett, fresh from the backwoods, half-horse, half-alligator, a little touched with the snapping turtle; can wade the Mississippi, leap the Ohio, ride upon a streak of lightning, and slip without a scratch down a honey locust." – Davy Crockett
Davy Crockett was another icon from the frontier period. He was an avid hunter who went on to become a politician. From that quote above, it sounds like he was a whole lot more than that.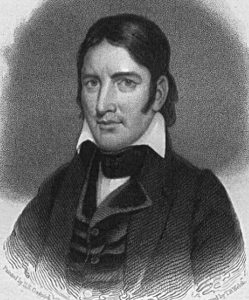 8. "In archery we have something like the way of the superior man. When the archer misses the center of the target, he turns round and seeks for the cause of his failure in himself." – Confucius
Ancient philosopher Confucius was full of wisdom in all matters of life. Here he hints at the quest of never ending improvement being the approach one should take in all aspects of life.
9. "I went into the woods because I wished to live deliberately, to front only the essential facts of life, and see if I could not learn what it had to teach, and not, when I came to die, discover that I had not lived." – Henry David Thoreau
While not specifically about hunting, Thoreau highlights the opportunity that is available to us in the woods.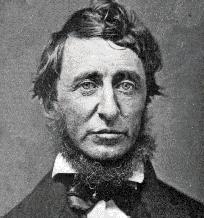 10. "If some animals are good at hunting and others are suitable for hunting, then the Gods must clearly smile on hunting." – Aristotle
Philosopher Aristotle highlights how the differences between species result in a natural hierarchy. This hierarchy did not happen by chance.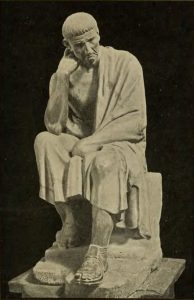 11. "Immerse yourself in the outdoor experience. It will cleanse your soul and make you a better person." – Fred Bear
We believe if more of the world followed this advice from Fred Bear, the world would be a better place.
12. "There are some who can live without wild things and some who cannot." – Aldo Leopold
Aldo Leopold was an author, scientist, outdoorsman, and conservationist. His conservation efforts were especially impactful in the public land that is available to us today.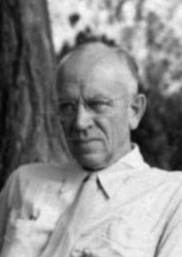 13. "The farther one gets into the wilderness, the greater is the attraction of its freedom." – Theodore Roosevelt
In addition to being the 26th president of the United States, Theodore Roosevelt was an avid outdoorsman and conservationist. He enacted a number of conservation programs and was one of the more important influences of the amount of public land available in the U.S. today.
Every time we get the opportunity to spend time in the wilderness, we experience just how much truth there is in this quote.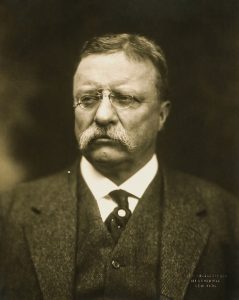 14. "It is good to have an end to journey toward; but it is the journey that matters, in the end." – Ernest Hemingway
Author Ernest Hemingway reminds us that it is not the end we should focus on, but enjoying the path we take in pursuit of it.