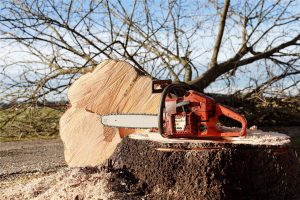 Are you wanting to hinge cut poplar or pine trees?
Before you do, pump the brakes and read below about why you should think twice.
Neither poplar or pine trees are good choices for hinge cutting and we explain why in this article
How to Hinge Cut Poplar Trees
Our recommendation with poplar trees is…dont! Poplar trees do not hinge well. They are prone to snapping and can potentially be dangerous when attempting to hinge. Even with great technique, the risk is not worth it.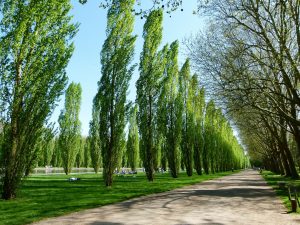 What we recommend you do with poplars is to cut them off. You can choose to either leave the stumps high or cut them off low. Leaving them high will temporarily leave some cover for the deer.
The regrowth from poplar generally comes from the roots, not from the stump. This is why we say you can cut the stumps off low if you would prefer.
Once cut, poplars will usually regrow quick and thick. Usually within a year or two you will experience substantial regrowth.
How to Hinge Cut Pine Trees
Just as with poplar trees, we recommend you don't bother trying to hinge cut pine trees. Pine trees do not survive well after a hinge cut and are better off if they are just cut off even.
They do not provide good regrowth. The only use you can get out of them once they are falled is for added cover for the deer until they rot.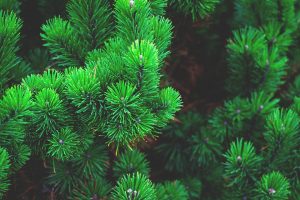 Where to Learn More About Hinge Cutting
Hinge cutting is just one method of wildlife habitat management. Before hinge cutting, take your time to learn more about proper habitat management techniques.
The book above by Steve Bartylla is a great resource for learning more about how to properly manage your hunting habitat so deer can flourish. Steve is one of the best deer habitat consultants out there today. He goes over how to improve food sources, create cover, improve deer movement, and much more in his book. We highly recommend it.
Another great resource is the QDMA website. This article on hinge cutting in particular highlights how you should approach timber management with a well thought out plan. Another article on 5 clues you might be hinge cutting too much highlights some of the dangers and pitfalls that accompany hinge cutting improperly. As they suggest in the article, you may even want to consider hiring a professional forester before making any decisions.
Hopefully you took away from this article that you should not hinge cut poplar or pine trees. If done properly, hinge cutting is a valuable tool in deer habitat management. Checkout the resources above and you will be well on your well to finding more deer in the woods.