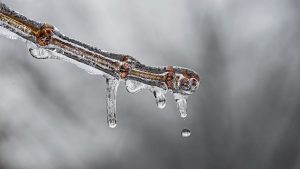 If you are looking to add a neck gaiter to your hunting gear,
to stay warmer, block the sun, and stay better concealed…
then today's post is for you.
For those of you who haven't used one before, a neck gaiter can add a lot of comfort to your hunt.
This article lists our favorite neck gaiters for hunting.
Top Pick
For the best all around neck gaiter for hunting, we selected the First Lite Aerowool gaiter as our top pick. The moisture wicking Aerowool blend offers the best mix between keeping you warm while staying cool in hot weather.
The 5 Top-Rated Neck Gaiters for Hunting
Best Hunting Neck Gaiter: First Lite Aerowool
For those of you looking for the do-it-all neck gaiter, the First Lite Aerowool is our top pick. This gaiter is thick enough to help keep you warm while not so thick that it can't be used in warm weather.
It's made from First Lite's Aerowool blend which is a mixture of Merino wool, Nylon, and Spandex.
The material is great at wicking away moisture so it will dry out quick after a sweaty hike. It also helps get rid of the moisture build up from your breath.
The fabric feels soft on your skin, doesn't cause irritation, and stays soft after multiple washes.
This gaiter has also become our go-to face covering since that start of the COVID pandemic.
If you are only hunting in cold weather you mind want to go with something thicker but we love this gaiter for all purpose hunting use.
Key Features:
Aerowool Blend
65% Merino, 33% Nylon, 2% Spandex
Best Cold Weather Neck Gaiter: SITKA Gear
If you are looking for the best gaiter to use in cold temperatures, the SITKA Gear gaiter is our recommendation. Even though this gaiter is thicker and provides a lot of warmth, it still feels lightweight and breathes well.
The outside is made from a Polyester knit and is specially woven to stretch well like other SITKA clothing.
It comes in a wide variety of camo patterns so even if the rest of your gear isn't SITKA you shouldn't have an issue finding something that matches well.
This is a perfect choice if you are hunting in the snow or spend a lot of time hunting whitetail from a blind in the cold.
Key Features:
Super-Stretch Polyester Knit
Fleece Liner
Best Warm Weather Neck Gaiter: SITKA Core Lightweight
For you early season, warm weather hunters, our top pick is the SITKA Core lightweight gaiter.
This gaiter is much thinner than the one above. It is tailored towards hunters who are looking for concealment and sun protection in warm weather.
SITKA makes this gaiter from the same super-stretch polyester material which keeps it snug around your face when in use.
The material is also prevents the growth of odor causing bacteria, so it doesn't start to stink even after a few days of use.
Key Features:
Best Budget Neck Gaiter: Yknktstc 5 Pack
If you are on a tight budget, checkout this 5 pack from Yknktstc. These are not of the same quality as the gaiters above but will still get the job done especially if you aren't hunting in really cold temperatures.
Yknktstc makes these gaiters from 100% Polyester and the fact that you get 5 for this price is awesome.
You can keep a spare in your bag or truck.
For added warmth you can double them up and wear 2.
Key Features:
Runner Up: Nomad Harvester
The Nomad Harvester is another great option for cold weather hunters. This gaiter is warm, blocks wind, and breathes well.
The outershell is 100% Polyester and the inside is lined with Sherpa fleece for added warmth.
Build quality of this gaiter is great, especially at the price point. No reason not to have some added comfort by using one of these in the cold.
Key Features:
100% Polyester Outer
Sherpa Fleece Lined
Who Should Buy a Neck Gaiter for Hunting
There are a few good reasons to add a neck gaiter to your collection of hunting gear.
Concealment. First and foremost, neck gaiters are primarily worn for added concealment. They are easy to pull up over your face when you are in the final part of your stalk or when an animal approaches in the blind. All of the models above will cover 3/4 of your face.
Sun Protection. Neck gaiters have become very popular with fishermen and outdoor enthusiasts for this reason. Keeping the sun off your neck helps prevent sneaky sunburns after a day in the field.
Warmth. A neck gaiter can do a lot to help keep you warm. Anywhere that your bare skin is exposed is somewhere your body can lose heat at a faster rate. By staying as covered as possible you retain much more of the heat generated by your body. The gaiter also provides a barrier from wind. Wind speeds up the heat removal from your body so any type of wind shield will noticeably improve your warmth and comfort.
Important Features to Consider
Material. The material the neck gaiter is made out of determines how warm it is, how well it breathes, and how well it wicks moisture. Materials like merino wool or polyester do a much better job than something like cotton.
Warmth. Before selecting a neck gaiter, consider the conditions that you typically hunt in. If you hunt mostly cold weather then pick on that is thicker. If you hunt mostly warm weather then you will be better off with a thinner, moisture wicking material like the Aerowool in the First Light.
Camo Pattern. Make sure to get a pattern that fits with both the terrain you hunt as well as the rest of your gear.
FAQs
Are these long enough to cover face, ears, and neck?
All of the models recommended above are long enough to cover from your ears all the way down over your neck.