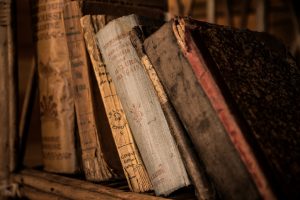 If you are looking to up your turkey game,
sharpen your gobbler knowledge, and enjoy yourself in the process…
Checkout our list of the best books on turkey hunting below.
A great way to pass time during the cold winter months after deer season is reading good books.
You will find the anticipation of the next season building to the point where you wind up counting down the days until turkey season, and you might pick up some good quotes in the process.
Top Pick
If you are only going to read one book on turkey hunting, read Tenth Legion by Tom Kelly. It is widely considered the best book on hunting wild turkey ever written. This book will not only change how you think about turkey hunting, but how you think about hunting and life in general.
Best Turkey Hunting Books
Tenth Legion by Tom Kelly
Ask any well read turkey hunter what the best book on turkey hunting is and we bet the vast majority say Tenth Legion by Tom Kelly.
For starters, this is a great primer on turkey hunting. But it is so much more than that.
This is a book about hunting, turkeys, and about life. It is funny but also profound.
Even though it was written all the way back in 1973, it still resonates with hunters today.
It is only 124 pages and can be read in one evening but our guess is that you will find yourself enjoying this book on many evenings for the rest of your life.
The Old Pro Turkey Hunter by Gene Nunnery
When you ask those veteran turkey hunters what they think are the best books are on turkey hunting and you are all but guaranteed to also get recommended The Old Pro by Gene Nunnery.
In his book, Gene shares mountains of knowledge on hunting turkey he has gained through decades of experience. The way he shares a lot of this knowledge is through the use of stories.
The Old Pro was written in 1980 and has 12 chapters. It is 152 pages and can be read in a few hours.
The approach taken in this book is old school. It is about testing your abilities as a hunter vs. a wild gobbler. After reading it, you might just find yourself heading out into the woods with only the bare essentials.
Turkey Hunting: A One Man Game by Kenny Morgan
Next up is another legendary turkey hunting book, Turkey Hunting: A One Man Game by Kenny Morgan.
This book was written in 1987 and is split up in 3 parts. In the first part Kenny shares a host of turkey hunting experiences. In the next part, he covers over the tactics of hunting turkey including calling, concealment, and much more. The last part discusses the management of turkeys and people.
One of the best parts in this book is that Kenny breaks down the best turkey call to make in certain situations and lays it all out in a convenient chart.
This is a book you will find yourself reading and re-reading. Every turkey hunter can take something away from it.
The Book of the Wild Turkey by Lovette E. Williams
If you are interested in learning about wild turkeys from the perspective of a wildlife biologist, checkout The Book of the Wild Turkey by Lovett E. Williams. The full title of this book is The Book of the Wild Turkey: Natural History, Range, Management, and Hunting of America's Greatest Game Bird.
Lovett E. Williams was a pioneer in studying the biology and behavior of turkeys. This book provides the widest spectrum of information about these birds.
This book was written in 1981 so some of the information might seen a bit dated but trust us when we say there is a ton of great info here.
Even readers who are not turkey hunters can still learn a ton of cool facts about these interesting animals.
Lovette E. Williams has written a few other books on wild turkeys which can be found here.
Turkey Hunting With Charlie Elliot by Charles Elliot
Rounding out our top 5 is Turkey Hunting With Charlie Elliot. This is another classic book on turkey hunting that was written back in 1979.
Charlie Elliot is a legendary outdoorsman. He even has a Wildlife Center named in his honor in Mansfield GA.
He was an author for Outdoor Life magazine for over 40 years and wrote a number of other books as well.
Born all the way back in 1906, he shares a lifetime of experience spent outdoors and hunting turkey with us in this book.