Deer hunting is a pursuit deeply rooted in tradition and ethics.
It requires not only skill but also responsible choices when it comes to firearms and ammunition.
One such choice that often sparks debate among hunters is whether it's advisable to use a .17 HMR (Hornady Magnum Rimfire) for deer hunting.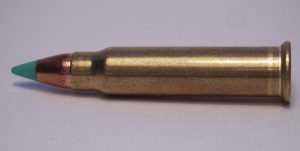 In this article, we'll explore the reasons why using a .17 HMR for deer hunting is generally considered a bad idea, from ethical concerns to practical limitations.
What is a .17 HMR?
Before we dive into the ethics and practicality of using a .17 HMR for deer hunting, let's understand what this caliber is all about.
The .17 HMR is a rimfire cartridge known for its high velocity and flat trajectory.
It is a relatively recent addition to the world of ammunition.
Originally designed for varmint hunting and precision shooting at small game like prairie dogs, it has gained popularity in recent years due to its accuracy and low recoil.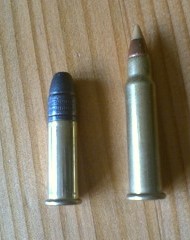 The .17 HMR is based on a necked-down .22 Magnum case, with a bullet diameter of 0.172 inches (4.37 mm).
Benefits of the .17 HMR
What sets it apart is its high-velocity design, capable of pushing lightweight bullets at speeds exceeding 2,500 feet per second.
This extraordinary velocity, combined with a flat trajectory, makes it a favorite among varmint hunters and target shooters, especially for small game.
The most commonly notes benefits of the .17 HMR are:
Flat Trajectory: The .17 HMR has a very flat trajectory, meaning the bullet travels in a relatively straight line over longer distances. This makes it easier for shooters to make accurate shots at various ranges.
Minimal Recoil: The .17 HMR generates minimal recoil, making it ideal for beginner shooters who may be sensitive to recoil or for extended shooting sessions without fatigue.
High Velocity: It achieves high velocities, often exceeding 2,500 feet per second (fps). This velocity contributes to a flatter trajectory and ensures the bullet reaches the target quickly.
Accuracy: The .17 HMR is known for its accuracy, making it an excellent choice for target shooting and small game hunting where precision is essential.
Minimal Pelt Damage: The small caliber and high-velocity design of the .17 HMR often result in minimal pelt damage when hunting small game, making it a popular choice for fur-bearing animals like squirrels and rabbits.
Low Noise: It generates relatively low noise compared to larger centerfire cartridges, which can be advantageous for hunting in areas with noise restrictions or when you want to avoid disturbing the environment.
Common .17 HMR Bullets
The most common bullets used with the .17 HMR cartridge are those designed by Hornady. The most popular and widely available .17 HMR bullet type is the V-MAX bullet.
The Hornady V-MAX bullet is known for its accuracy and explosive terminal performance on small game and varmints.
It features a polymer tip, a thin jacket, and a lead core, making it effective for rapid expansion and delivering quick kills while minimizing pelt damage.
V-MAX bullets are available in various weights, with 17 grains being one of the most common choices for the .17 HMR.
Hornady also offers the NTX (Non-Toxic Expanding) bullet for the .17 HMR. This bullet is designed to provide similar ballistic performance to the V-MAX but is constructed without lead, making it environmentally friendly and legal for use in areas with lead ammunition restrictions.
Deer Hunting Ethics
Hunting, especially when pursuing mule or whitetail deer, demands a high degree of ethics.
One of the fundamental ethical principles of hunting is ensuring an clean kill, minimizing the animal's suffering as much as possible.
This involves making a precise and humane shot placement, often targeting the vital organs to bring down the animal swiftly.
Why You Shouldn't Use a .17 HMR for Deer Hunting
We think the .17 HMR is one of the worst calibers you can use for deer hunting. Here are the main reasons why.
Bullet Type and Size
One of the primary reasons why using a .17 HMR for deer hunting is ill-advised is the bullet type and size.
.17 HMR ammunition typically features small, lightweight bullets designed for small game.
These bullets lack the necessary mass and energy to penetrate deep enough to ensure an quick kill on deer-sized game.
A shot to the head might be the only reliable way to bring down a deer, which is a risky endeavor even for the most skilled hunters.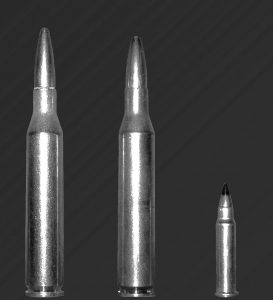 Effective Range
Another limitation of the .17 HMR for deer hunting is its effective range. While it excels at close to moderate ranges for varmint hunting, it loses velocity and energy rapidly at longer distances.
Deer hunting often involves shots at extended ranges, and the .17 HMR may not deliver the required energy to make a humane kill at those distances.
Ballistic Energy
Ballistic energy is crucial when it comes to deer hunting.
To ensure a quick and clean takedown, a rifle caliber needs to deliver enough energy to disrupt vital organs.
A general rule of thumb is that the round you choose should deliver at least 1000 foot-pounds of energy at impact (terminal ballistics).
At 100 yards, a typical .17 HMR round will deliver somewhere in the ballpark of 90-120 foot-pounds of energy, much less than the recommended 1000 ft-lbs.
The .17 HMR's limited ballistic energy may result in an agonizing death for the deer, as it may not provide the necessary stopping power.
Smallest Caliber You Can Use for Deer Hunting
So, what is the smallest caliber suitable for deer hunting?
While regulations vary by region, most experts recommend a caliber starting at .243 Winchester or similar cartridges.

These calibers offer a good balance of bullet weight, velocity, and energy to ensure a clean and ethical kill.
Using a larger caliber helps maximize the chances of a quick and humane takedown.
Other Calibers to Consider for Deer
Some other calibers worth considering (especially if you are hunting mule deer) besides the .243 Winchester are:
.270 Winchester
.270 Winchester Short Mag
.30-06 Springfield
.308 Winchester
7mm Remington Mag
Legal Considerations
In addition to ethical concerns and practical limitations, there are also legal considerations to keep in mind when choosing a caliber for deer hunting.
Is it legal to hunt deer with a .17 HMR?
Many states and regions have specific regulations governing the minimum caliber and ballistic energy requirements for hunting deer.
Much like using a .22 for deer hunting, using a .17 HMR almost never meets these legal requirements, which can potentially lead to fines or penalties.
In fact, I don't know of a single state where hunting deer with a .17 HMR is legal.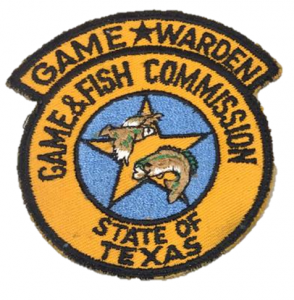 Before considering using any firearm for hunting, it's crucial to consult your local hunting regulations and laws, which can vary by state or country.
These regulations will outline the specific legal requirements, including minimum caliber and energy requirements, for hunting deer or other game animals in your area.
Using a firearm that does not meet these requirements could result in legal consequences and unethical hunting practices.
Conclusion
In conclusion, while the .17 HMR is a capable and accurate rimfire caliber, it is not a suitable choice for deer hunting, even for youth hunters.
Ethical concerns, including the risk of causing an agonizing death, should dissuade hunters from using this caliber on deer.
Practical limitations, such as bullet type, effective range, and ballistic energy, further reinforce the argument against its use.
Instead, hunters should pick a caliber rifle with greater stopping power and ethical reliability to ensure responsible and humane deer hunting.
A great choice for hunters looking for something with low recoil is the .243 Winchester.
It is a time-tested caliber that is used by millions of deer hunters around the world.
Key Takeaway
Using a .17 HMR for deer hunting is generally a bad idea due to ethical concerns, practical limitations, and potential legal issues.
Smaller calibers like the .17 HMR lack the necessary energy and bullet size for a quick and humane kill on deer.
It's essential to choose a caliber that meets legal requirements and ethical hunting standards when pursuing deer.
Frequently Asked Questions
Can a .17 HMR kill a deer with a head shot?
While it is possible to kill a deer with a head shot using a .17 HMR, it's a risky and less ethical approach. Head shots require exceptional precision and can lead to unnecessary suffering if not perfectly executed. Even at close range, it is far too risky.
Are there any situations where a .17 HMR could be used for deer hunting?
Whether you are hunting mule deer, whitetail deer, or any other big game, it is not recommended that you hunt deer with the .17 hornady magnum rimfire for the reasons outlined above in this article.
What is the minimum caliber recommended for deer hunting?
The minimum recommended caliber for deer hunting typically starts at .243 Winchester or similar cartridges. These calibers offer the necessary bullet weight, velocity, and energy for a humane and ethical kill. Always check local hunting regulations for specific requirements.
Can you hunt small game with a .17 HMR?
Absolutely. In fact, that is exactly what it was designed for.
The .17 Hornaday Magnum Rimfire cartridge typically uses lightweight bullets (around 17 grains) that travel at high velocities, making it effective for taking down small game at moderate distances.
However, as always, it's important to use appropriate shot placement to ensure a humane and ethical kill.
What animals can you hunt with a .17 HMR?
Since the .17 HMR is ideal for small game, here is a list of game you can consider hunting with the caliber.
Squirrels: The .17 HMR is an excellent choice for squirrel hunting due to its precision and minimal damage to the squirrel's fur.
Rabbits: This cartridge can effectively take down rabbits, but shot placement is crucial to ensure a clean and humane kill.
Prairie Dogs: The .17 HMR is extremely popular for prairie dog hunting because of its long-range capabilities and accuracy.
Woodchucks: For groundhog hunting, the .17 Hornady Magnum Rimfire can be an effective choice, especially at shorter distances.
Coyotes: Some hunters use the .17 HMR for coyote hunting, but it is on the lighter end for this purpose. As we have discussed, shot placement becomes even more critical when hunting larger animals.