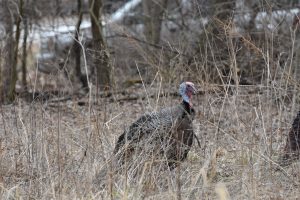 One of the most common questions new turkey hunters struggle with is how often they should call a turkey.
This question is a bit more complicated than it might seen but if we had to answer, here it is:
You should call a turkey roughly every 15 minutes, each time calling about 5 times.
Calling turkeys is something that you will get a better feel for over time.
Below are some tips that will help you hone your calling.
Don't Call a Turkey Too Often
When it comes to calling turkeys, it is better to err on the side of not calling enough than it is to call too frequently.
The whole point of calling is just to get them interested. That is all it takes.
If you are not getting any turkeys calling back, don't sweat. Give it a few tries in 15 minutes intervals and if nothing happens, change up your location.
If a turkey does respond, don't respond immediately. You want to get their attention and nothing more. If you have too much of a dialogue back and forth, they will be wanting you to come to them.
Once The Turkey Is Close, Stop Calling
Once you get the interest of a turkey, pump the brakes. An interested turkey will come seek you out. Let him look for you.
If he is with hens you will need to be patient but don't lose hope.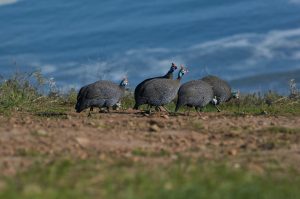 When he starts to head your way, stop all calling. Make sure you can't be seen until he is in range.
If you call at all when he is heading towards you, there is a high risk of losing the bird.
Calling Heavily Pressured Birds
When you are hunting turkeys that have been facing a lot of hunting pressure, you want to cut the frequency of your calling way down.
You can space out your calls 45-60 minutes or even quit calling all together.
Related Questions
Are there any good books on calling turkeys?
Yes, there is a book called Turkey Calls & Calling by Steve Hickoff that covers everything you need to know when it comes to turkeys. He covers various types of calls, how-to call, and how seasons and conditions alter your technique.
Summary
To quickly recap, as a general rule of thumb, call turkeys roughly every 15 minutes. When they start to return your calls and head your direction, stop all calling.
Heavily hunted birds are not going to respond as well to calling. You will want to call less often or even not at all.
If you can perfect your calling, your chances of having a nice fresh wild turkey to eat will increase greatly.
Grab yourself a good hunting seat and be patient.
Good luck out there.