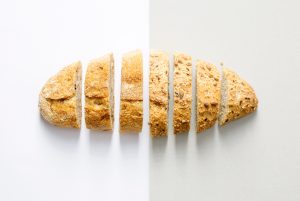 With hunting season upon us, you may be wondering, can deer eat bread?
Deer are pretty resilient when it comes to there diet, but bread should be used with caution.
Here's why…
Deer will keep eating food like bread until it is gone. And bread is not exactly nutrient dense.
You may enjoy drawing deer into your yard so that you can observe them and enjoy their presence, but you are likely doing more harm than good by doing so.
Think Twice Before Feeding Deer Bread
Let's face it…
Deer love bread.
While a slice or two of bread won't hurt a deer, more than that can start to become problematic.
In order to be properly nourished, deer need the right blend of nutrients in their diet. A diet consisting of approximately 16% protein is ideal for deer.
Last time I checked, there isn't a whole lot of protein in that stale loaf of bread.
Start feeding a person an excess amount of bread in addition to their normal diet and watch what happens… They will gain weight and their health will decline!
Excessive amounts of bread will do the same thing to deer and may even result in excess amounts of lactic acid build up in their bloodstream.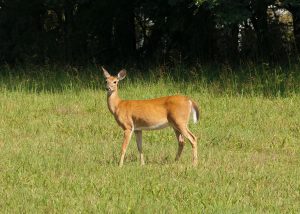 Chronic Wasting Disease (CWD)
Another major concern with feeding deer bread is that it invites a common feeding location for more than one deer. With the rampant spread of chronic wasting disease, you are only encouraging the problem to become worse.
What to Feed Deer Instead
Deer are much better suited to eating feed that mimics their natural diet.
Corn is a common feed used to attract deer. But as we outlined in another article, there are much better things to feed deer besides corn.
We recommend giving that article a read if you are considering feeding deer. You best bet is to provide deer with a properly grown food plot so the deer can feed in a more natural way on a diet they are better adapted to.
Sale
BioLogic Winter Peas Food Plot Seed
Extremely Attractive and Nutritious
Extremely attractive cool tolerant peas that establish quickly and provide lush attractive forage
Excellent plot for bow season and early firearm season
Conclusion
Hopefully now you will think twice before feeding deer bread. There are much healthier ways to feed deer that encourage the population and their health to flourish.