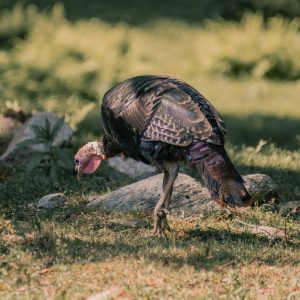 You're probably here because you are wondering, can turkeys eat bread?
Questions about feeding bread to animals comes up a lot.
We have covered can deer eat bread previously.
What about turkeys?
Turkeys are known for eating corn, acorns, and other types of nuts. But what about bread?
This is a question that many people have asked for years.
Some believe that it's perfectly fine to feed them bread, while others say no way.
Let's take a look at the answer to this question.
Can Turkeys Eat Bread?
The short answer is yes, turkeys can eat bread.
Turkeys are omnivores, meaning they eat animal and plant matter.
Since bread is made from flour and grains, it falls under the category of plant matter, making it okay for turkeys to consume in small amounts. Bread is also a good source of carbohydrates and can be used as energy when no other food is available.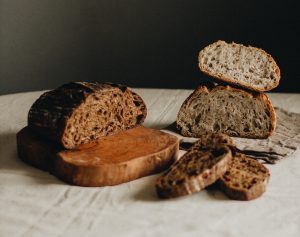 While bread is a good source of carbohydrates, it will not give them the nutrients they need to stay healthy.
This lack of nutrients can lead to a weakened immune system, as well as other health issues such as obesity or malnutrition.
If you are thinking of feeding wild turkeys bread, it is essential to ensure that they receive the proper nutrients in their diet. This can be done by combining small amounts of bread with other forms of food such as cracked corn, nuts, or seeds and grains.
A proper diet is critical if you want a good tasting wild turkey.
Domestic Vs. Wild Turkey
It is also important to take note of the difference between domestic and wild turkeys when it comes to bread consumption.
Domestic turkeys have learned to eat whatever their human caretakers give them, which means they will most likely eat bread.
Wild Turkeys on the other hand forage for their food and do not rely on people to feed them. They typically don't have access to bread regularly (unless they are backyard birds), so they would rather find something else besides bread to eat if there is other natural food available.
Now, you may be wondering…
What Do Wild Turkeys Eat?
Wild turkeys eat a number of natural foods.

Wild turkeys love to feed on nuts (especially hickory nuts), berries (turkeys love wild grapes), and acorns in nature.
They will also eat insects such as ants, grasshoppers, and spiders.
And wild turkeys also consume many types of grasses and plants.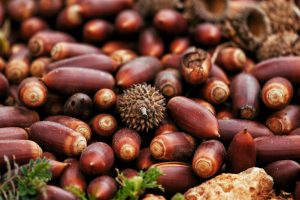 As you can see, there are many types of food that wild turkeys eat, which means they do not need to be fed bread.
Turkeys are on the move a lot, and they need a lot of fuel to keep their body functioning well.
Adult Wild Turkeys
Fully grown adult wild turkeys have slightly different nutritional needs compared to young birds (called turkey poults). In general, both adult male and female turkeys tend to eat a bit less protein.
This means they tend to eat more grasses and plants and less nuts and insects.
Turkey Poults
As mentioned above, young birds require more protein in their diet. This is because they are still developing.
Extra protein in their diet gives them the building blocks needed to grow to their full potential.
In conclusion, yes, turkeys can eat bread. However, you should make sure that bread is not their only food source. Also, be aware of the difference between wild turkeys and domestic turkeys when deciding whether or not they can eat bread. All in all, feeding them small amounts of bread on occasion will most likely have no consequences for your turkey.
Which Bread is Best to Feed Turkeys?
Fresh bread is the best bread to feed turkeys. You can also feed them bread crumbs but make sure they are plain, not seasoned, or flavored with herbs and spices.
Avoid feeding them old, stale bread that is not edible for humans anymore since this can potentially be harmful to their health. A moldy bread, especially, could be dangerous as it can cause fatal diseases and reduced immunity in turkeys.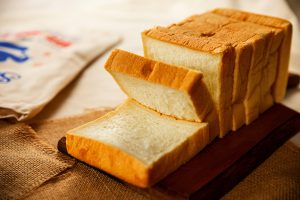 Avoid Soggy Bread
You may also want to avoid feeding them with wet bread.
Its soggy and sticky texture can lead to digestive blockage, resulting in impaction, and may even lead to death.
Some turkeys get a disease called "angel wing." Their wings develop incorrectly caused by nutrition deficiency, such as feeding them with bread only.
Is Bread Bad for Turkeys?
Bread can be either safe or hazardous for wild turkeys.
Feeding fresh bread to turkeys is safe as a supplementary food source.
On the contrary, feeding moldy bread can be hazardous to their health. Moreover, eating too much bread can lead to obesity or malnutrition in turkeys.
Just like humans, turkeys need to have the proper nutrients to grow strong and healthy. They could eat many other nutritious foods instead to get the vitamins and minerals their body needs.
What Nutrients Do Turkeys Need?
Turkeys need specific nutrients, like proteins and calcium, to grow up strong.
To fulfill their natural growth rate and all their bodies to operate properly, turkeys thrive on food that has about 30% protein.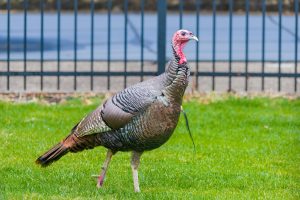 These nutritional requirements are important for their skeletal structure, eye sight, and running the body's functions efficiently. However, over time, the protein percentage of their food needs to go down to avoid obesity and health problems.
They also require Vitamin A, D, and calcium as their primary nutrient requirements. They need these vitamins and minerals to remain the same throughout their lifetime in order to have strong bones, a healthy immune system, and an optimum growth rate.
What Not to Feed Turkeys?
Feeding turkeys can be tricky.
Several food items should never be given to turkeys. If turkeys are fed the wrong foods, it can have disastrous effects on their health.

Meat
It is best to avoid feeding them raw meat because the salmonella bacteria found on raw meats could cause acute food poisoning for turkeys, leading to death in some cases.
Dairy
It's important not to feed your turkey any dairy because milk, cheese, and other dairy products can lead to trouble with their digestion. All dairy products can cause diarrhea in turkeys.
Hazardous Foods
Some hazardous foods for them include dried or raw beans, eggplant and tomato leaves, onions, and fruit pits or seeds. These food items are toxic for turkeys and can be fatal when consumed.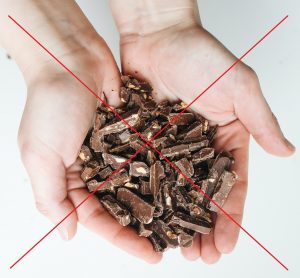 Also, avoid feeding human food that falls under junk food, such as chocolate and processed food, which have no nutritional value. It's best not to give them anything that might harm their health in the long run.
Chicken Feed
Last but not least, low-quality chicken feeds, and any other livestock feeds are not suitable for turkeys. Because they lack the necessary nutritional value for turkeys, their growth and development may be hampered.
If you want to purchase a feed, turkey feed is a much better option. It is formulated to meet the nutritional need of both domestic and wild turkey.
You can even get special turkey bird feeders to feed them with.
Turkeys should eat the right kind of food for their body's growth and metabolism and fulfill other nutritional requirements to be healthy. It is essential to know what not to feed them to prevent any problems that might arise in the future.
Wrapping Up
So now you should be able to answer the question "can turkeys eat bread?"
In short, bread is fine for turkeys to eat as long as it's not a part of their everyday diet.
Bread may not provide all the vitamins they need to grow up strong and healthy.
It is always best to feed turkeys balanced diets that contain the proper nutrients that will help give them energy and promote their healthy growth.
Hopefully you have found this article helpful. If you would like to learn more about turkeys, checkout our page on turkey hunting.