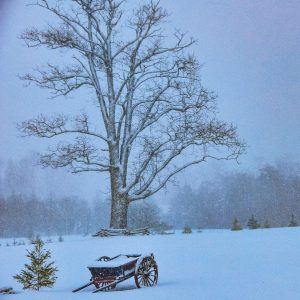 This is our review of the best deer carts currently on the market.
Carrying large game is not easy.
If you have ever had to move heavy game more than a few feet, I think you will agree.
As hunting becomes more and more popular, many of us hunters are hiking farther to hunt in less pressured areas.
The downside is that if you are successful, you have to hike that same long distance out with 100+ lbs. of meat.
If you are looking for a way to alleviate some of the strain on your body, this review will help you decide whether or not a deer game cart is for you.
We reviewed every cart we could find and we believe we were able to separate the wheat from the chaff. If you are considering buying a deer cart, give our top picks some close attention.
Top Pick
After a lot of research, we selected the Super Mag Hauler by Leader Accessories as our top deer game cart. This is an ideal choice for anyone looking for the cart that offers the best features across the board. It is well made, sturdy, and will get the job done.
The 4 Best Deer Carts
1. Leader Accessories Super Mag Hauler
If you are looking for a rigid, reliable, well rounded cart, you should consider the Leader Accessories Super Mag Hauler Steel . It offers the most bang for the buck of all the models we reviewed.
Let us tell you about what we liked most. The large 20″ puncture proof wheels make it easier to wheel over rough, rocky terrain and you don't have to worry about getting a flat.
The fabric cover is a nice addition as it will help keep parts of the animal from dragging on the ground and make it easier to haul cargo besides game.
The construction of this model is a heavy-duty. It offers the best hauling capacity to weight ratio, allowing you to haul heavy loads more easily than other models.
There are many positive reviews for this cart, we think you will be happy with this choice.
Key Features:
Size: 56.5″ x 29″ Folded
Weight: 25 lbs.
Capacity: 550 lbs.
Wheel Size: 20″
Solid Rubber Tires
2. Kill Shot Game Cart
For our runner up, we went with the Kill Shot Game Cart. The Kill Shot offers some unique features that set it out from the other carts on the market.
This cart is large, and has the highest weight capacity at a whopping 750 lbs. This thing will have no problem hauling the kill of a lifetime.
Like the Super Mag Hauler, the Kill Shot also has 20″ solid rubber spoked wheels to improve maneuverability.
Our favorite unique feature of the Kill Shot is that it comes with a hitch attachment.
That's right, you can tow this thing behind an ATV, UTV, golf cart, even an electric bike. Talk about a handy feature.
The tow bar attachment is popular and has good reviews. We think this is the choice for anyone who might want to tow their game cart.
Here is a video where you can checkout the assembly and construction of the Kill Shot.
Key Features:
Size: 63″ x 23″
Weight: 35 lbs.
Capacity: 750 lbs.
Wheel Size: 20″
Solid Rubber Tires
3. Best 4 Wheeled Deer Cart: Hawk Crawler
If you are looking for a cart that is more like a wagon, we really like the Hawk Crawler. What is unique about this cart is that it has 4 wheels instead of 2.
This makes the cart much more stable and well balanced. You won't have to worry quite as much about strapping game to the cart for fear of it sliding off.
The 4 wheels will also improve the carts ability to maneuver rough terrain in a stable manner.
Overall, the Hawk Crawler seems well constructed and has a solid capacity. We think it is a solid choice for anyone interested in 4-wheelin.
Key Features:
Size: 45″ x 32″ Folded
Weight: 44 lbs.
Capacity: 500 lbs.
Wheel Size: 14″
4 Wheels
Foam Filled Tires
4. Best Budget Deer Cart: Allen Company Hunting Game Cart
Let's face it, hunting can be expensive and sometimes we need to save money wherever we can. The Allen Company Deer Game Cart is a great cart for the price and is our budget pick.
The cart has 14″ wheels, will haul up to 350 lbs. and seems well constructed.
The frame is made from steel and the wheels are solid rubber.
Others have mentioned that the company is very helpful if you have any questions or concerns.
Overall, this is a great deer game cart if you are looking to save a few bucks.
Key Features:
Size: 65″ x 22″ x 45″
Weight: 28 lbs.
Capacity: 350 lbs.
Wheel Size: 14″
Who Should Buy a Deer Cart
Anyone who is hunting a long distance from their camp or vehicle should consider using a deer game cart. They provide a lot of relieve compared to carrying an animal out on your back and sure beat having to drag trophy game long distances.
Many states limit the amount of motorized vehicles that can access public land designated for hunting. A game cart is a good solution if you hunt in a state with these requirements.
Even if you still want to quarter the game in the field, hauling a quartered animal on a cart is much easier than carrying one.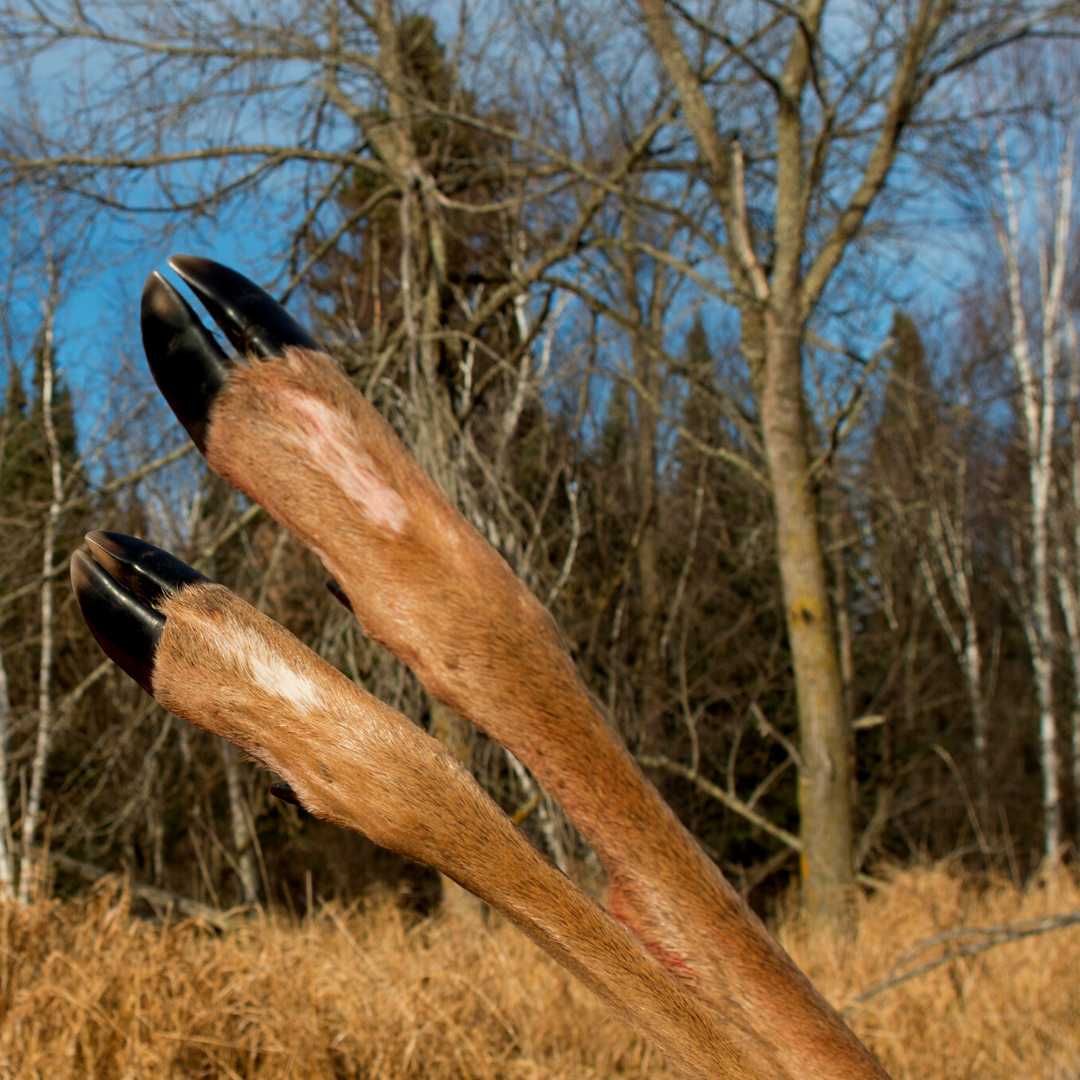 The only caveat is if you are hiking on a lot of uneven, rough terrain. If that is the case you will either have to leave the cart in a flat, accessible location or hunt without one.
It is important to never load your cart with more weight than it is rated for. You run the risk of permanently damaging your cart, possibly beyond repair.
Deer carts are also handy for a few other hunting related tasks besides hauling animals.
Deer game carts are great for wheeling your deer-stand in and out of your hunting spots.
A game cart can be used to haul around your shooting rest, hunting chair, or other hunting equipment.
If you use any sort of corn or other feed, a cart can make it a heck of a lot easier to haul around.
Game carts are also handy for hauling firewood.
I have even heard a story about an injured hunter being wheeled out by his buddy on a game cart.
Deer Hunting Cart Buyers Guide
Not sure what to consider when buying a game cart? Here are the most important things you should know.
Size
What size game are you hunting? Do you plan on trying to fit some of your gear on the cart as well? These are important to think about when selecting your cart.
Weight
The lighter the cart, the easier it is going to be to pull. The perfect combination is a lightweight cart that has a high weight capacity.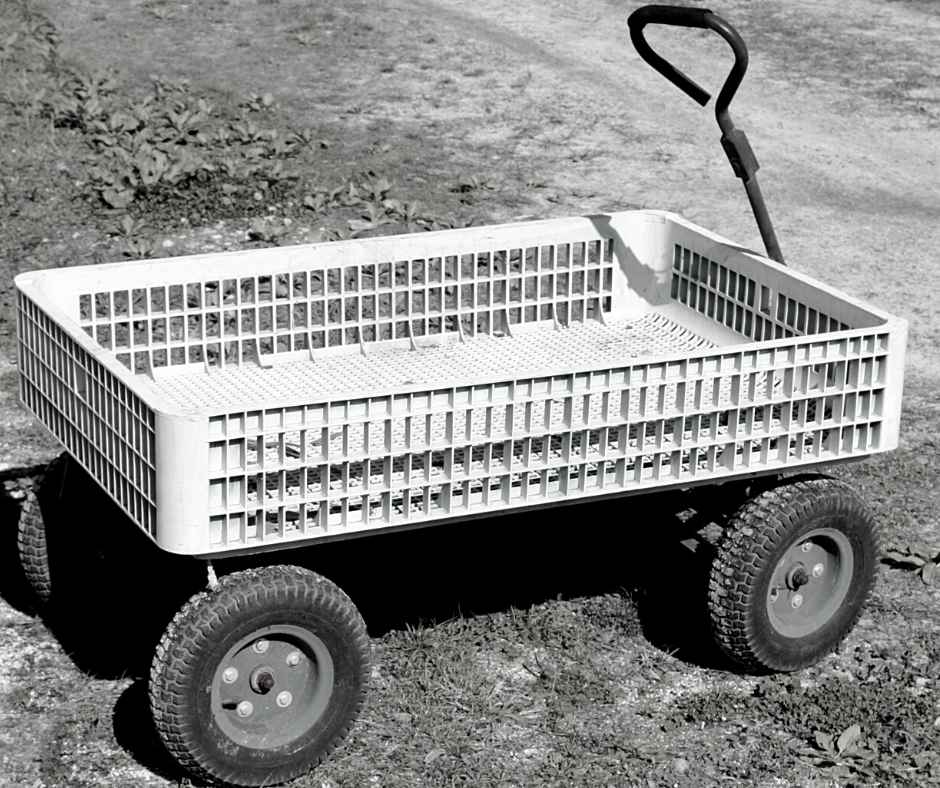 Number of Wheels
The number of wheels will make the cart pull and handle differently.
4 wheel designs will be more stable and will put less weight on the handle for the person doing the pulling. 2 wheel designs will be more nimble and maneuverable.
Wheel Size
Wheel size will influence how the cart is able to make its way over rough terrain. In general, bigger wheels have an easier time making it over rocks, small logs, etc.
Capacity
You want to make sure the cart you select can support as much weight as you are planing on hauling.
For example, if you are hunting elk you will want to avoid a lot of the smaller, lighter designs we reviewed.
In fact, we have a specific article on the best game carts for elk to help you find a more suitable option.
Best Straps for Your Deer Cart
In addition to a cart, you will want to carry a few straps to help fasten your cargo. If you have some ratchet or tie down straps, they work pretty well. I personally like these 8 foot straps in camo.
Our Verdict
If you are in the market for a deer game cart, we recommend going with the Leader Accessories Super Mag Hauler.
Between the heavy duty platform and puncture proof solid tires, you can expect it to hold up a long time.
You will find the cart useful for all sorts of tasks.
To read more of our hunting gear reviews checkout our Gear Guides page.
FAQs
Is it possible to air the tires?
All of the models reviewed above use solid rubber tires or foam filled tires so that you do not have to deal with keeping them filled with air. This way you never end up with a flat when you are out hunting and trying to haul a deer in your cart.
What are the wheels made out of?
The wheels on the models above are either solid rubber or foam filled rubber.
Can you tie it around your waist for pulling?
Many owners report using a strap or harness that they use to clip the art to themselves using a carabiner. This can help relieve some of the strain on your arms especially if you are pulling the cart a long distance.
Do they have brakes to hold them in place?
We were not able to find a model that had a brake but that would certainly be a good addition. You might be able to make one work from a gokart or other type of cart.
Do the wheels use bearings?
None of the models reviewed use wheel bearings.
Can it be folded for storage?
Almost every model reviewed above can be folded up into a smaller size for storage.
Can it be attached to a UTV hitch?
The only cart we reviewed that comes with a hitch adapter is the Kill Shot. It is possible that you could make something custom to work with one of the other designs but your best bet is probably to go with the Kill Shot.
What is the weight capacity?
The weight capacity varies on each model. It is listed in the key features of every individual review above.
Can this be used for duck decoys?
Absolutely, many owners report using deer game carts to haul their decoys and other gear to and from their hunting blind.
Other Deer Carts We Reviewed
Guide Gear Aluminum Deer Cart
The Guide Gear deer cart looks like an alright choice overall but not quite as good as the others above. The weight capacity isn't as high and the wheels are smaller so we would expect it to be a little more difficult to move over rough terrain.
The rubber tires also smell really bad for some reason. It smells like chemicals.
If it smells that bad to us, the deer can probably smell it too.
The paint is also not very durable and seems to scratch easily.
Key Features:
Size: 64″ x 19″
Weight: 21.5 lbs.
Capacity: 250 lbs.
Wheel Size: 16″
The Meat Wagon unfortunately comes in last in our rankings. A number of owners report parts missing, clips breaking, and other pitfalls. The frame is steel so it is heavier. We are sure you could make it work but you'll be much better off with one of the above.
Key Features:
Size: Unknown
Weight: 30 lbs.
Capacity: Unknown
Wheel Size: 14″