Ladies, as the leaves turn golden and the air gets crisp, many of our husbands eagerly await the start of deer hunting season.
It's a time they cherish, a tradition passed down through generations.
But for some of us, this season brings a mix of emotions. We might find ourselves feeling left out or even resentful of the time they spend in the woods.
The sound of boots, the sight of camouflage gear, and the tales of the hunt can sometimes make us wonder: "Why does he love it so much?"
Understanding the passion behind hunting and the reasons it might cause strain in our relationships is essential.
Let's embark on a journey to discover the heart of the matter, to bridge the gap between our world and the world of deer hunting.
Together, we can find a balance that respects both our feelings and the hunting hobby they love.
Understanding the Reasons Behind the Hate
Unplanned Hunting Trips and Time Away from Home
Ladies, imagine this.
You've planned a cozy evening at home, maybe even a date night.
Suddenly, your husband announces he's heading out for a spontaneous deer hunting trip.
The surprise can be unsettling. It's not just about the hunt; it's about the unexpected change in plans.
Hunting isn't just a two-hour affair. It can be days or even weeks.
This means our husbands are away from home, leaving us to manage everything alone.
Their absence can be felt deeply, especially during special occasions or family events.
The Mess After the Hunt
The hunt doesn't end in the woods. It comes home. There's gear to clean, and sometimes, there's blood.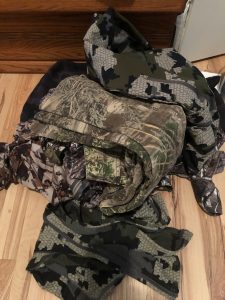 For many of us, whether it's for sanitary reasons or not, this can be a bit too much.
And if your husband likes to cook wild game, the though of having to watch him destroy your clean kitchen drives you mad.
It's not just about the mess; it's about the stark reminder of the hunt's reality.
Trophies on Display
We all take pride in our homes. They reflect who we are.
So, when new deer mounts find there way onto our living room wall, it can be a point of contention.
You may not care about the deer head or the antlers; it's about blending two worlds in one shared space.
Money Issues
Hunting has its costs. There's gear, licenses, and sometimes travel.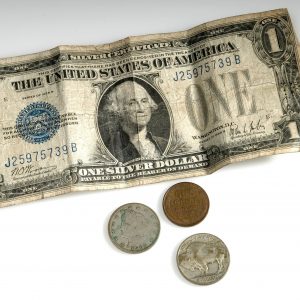 When money is tight, the expenses related to hunting can become a hot topic.
The exact number of dollars spend doesn't matter; it's about understanding the value both emotionally and financially.
In understanding these reasons, we can better communicate with our husbands. It's not about taking away their passion but finding a balance that works for both. As we delve deeper into the world of hunting, let's keep an open heart and mind.
Addressing Wives Concerns with Hunting
Planning Ahead and Respecting Time
Ladies, we all know the value of a well-laid plan. For our hunting husbands, this means marking the calendar well in advance.
When hunting trips are planned ahead, it gives us time to prepare.
It's not about knowing the dates; it's about mutual respect, understanding, and planning to spend time together.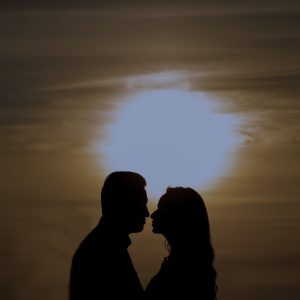 Time is precious. When our husbands say they'll be back by sunset, it's comforting to see them walk through the door as promised.
Being on time shows they value our time together.
It's not just about the clock; it's about trust and reliability.
Cleanup and Proper Gear Storage
The hunt's thrill can sometimes leave a trail – of mud, leaves, and yes, sometimes blood.
Cleaning up after returning home is a gesture of care. It's not just about tidying up; it's about showing love and consideration for shared spaces.
Hunting gear scattered around can be an eyesore.
Proper storage not only keeps the house neat but also ensures the gear's longevity.
It's not just about putting things away; it's about respecting our shared living space and the equipment's value.
Consideration with Trophies
A beautiful buck deserves a proper display.
But, it's essential to find a spot that respects both the hunter's pride and the aesthetics of our home.
Maybe a dedicated 'trophy room' or a specific wall for deer mounts? It's not just about showcasing the hunt; it's about blending two tastes harmoniously.
Financial Balance
Hunting, like any hobby, comes with its expenses.
Gear, licenses, trips – they add up, even if you can find discounted gear. Open conversations about budgeting for hunting can ease many concerns.
It's not just about the money; it's about understanding and prioritizing our shared financial goals.
In addressing these concerns, we bridge the gap between the world of hunting and our daily lives.
It's a journey of understanding, compromise, and love. As we navigate these waters, let's remember that at the heart of it all is a shared life, full of shared dreams and aspirations.
Putting It All Together
Ladies, imagine the woods' calm, the thrill of the chase, and the satisfaction of a hunt well done.
These are feelings our husbands cherish.
But what if we could experience them too?
Taking that first step into the world of hunting can be enlightening. It's not just about holding a rifle or spotting a deer; it's about seeing the world through our husband's eyes.
There's something magical about nature. The fresh air, the rustling leaves, and the shared silence can bring hearts closer.
Hunting together can be a unique bonding experience for friends and loved ones. It's not just about the hunt; it's about teamwork, trust, and shared moments that become cherished memories.
The Joy of Shared Hobbies
We all have our passions. For some, it's reading a book; for others, it's crafting or cooking. When we add hunting to this list, it becomes a shared hobby.
Maybe as a wife you have a hobby you would like to spend time doing with your husband.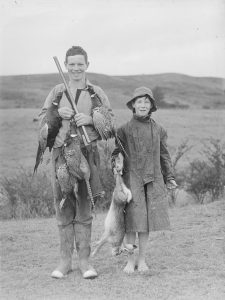 The joy of learning together, celebrating each other's successes, and even laughing at the occasional mishaps can strengthen our bond. It's not just about picking up a new hobby; it's about building a deeper connection.
In bridging this gap, we open doors to new experiences, shared joys, and a deeper understanding of each other.
As we venture into the world of hunting, let's do it hand in hand, embracing the adventure and the love that comes with it.
Wrapping Up
As we journey through the world of deer hunting, we've uncovered feelings, concerns, and hopes.
If your husband hunts and you hate it, hopefully as a wife you can now understand his hunting hobby a little better.
We've learned that it's not just about the hunt; it's about understanding, compromise, and shared moments.
As wives, we play a vital role in bridging the gap between our daily lives and the passion our husbands have for the outdoors.
By embracing this adventure, we can find a balance that honors both our feelings and their love for hunting.
Let's remember, it's not about changing who we are or who they are; it's about growing together, hand in hand, in this shared journey called life.
FAQs
Why do some spouses dislike their partner's hunting hobby?
It's natural to feel a mix of emotions when our husbands head out for a hunt. Some of us might feel left out or worry about their safety.
Others might be concerned about the time and money spent on hunting. It's not just about the hunt itself; it's about the time away, the unexpected plans, and sometimes the mess that comes home.
How can one introduce their spouse to hunting in a positive way?
Introducing hunting can be a fun adventure! Start with a simple nature walk.
Share stories of past hunts, the thrill, and the beauty of nature. Maybe even plan a short trip where both can experience the outdoors together.
It's not about the catch; it's about sharing a passion and creating memories.
What are the common complaints about hunting in relationships?
Common concerns include unplanned hunting trips, long absences, and the aftermath of the hunt.
Some might feel uneasy about the hunting trophies displayed at home. Others might worry about the financial side of hunting.
It's essential to understand that these concerns come from a place of love and the desire for shared time.
How can couples find a middle ground when one partner loves hunting?
Finding a balance is all about communication. Discuss plans, share feelings, and maybe even set some hunting boundaries.
Consider joining the hunt or planning joint outdoor activities. Remember, it's not about giving up hunting or changing who we are; it's about understanding and growing together.