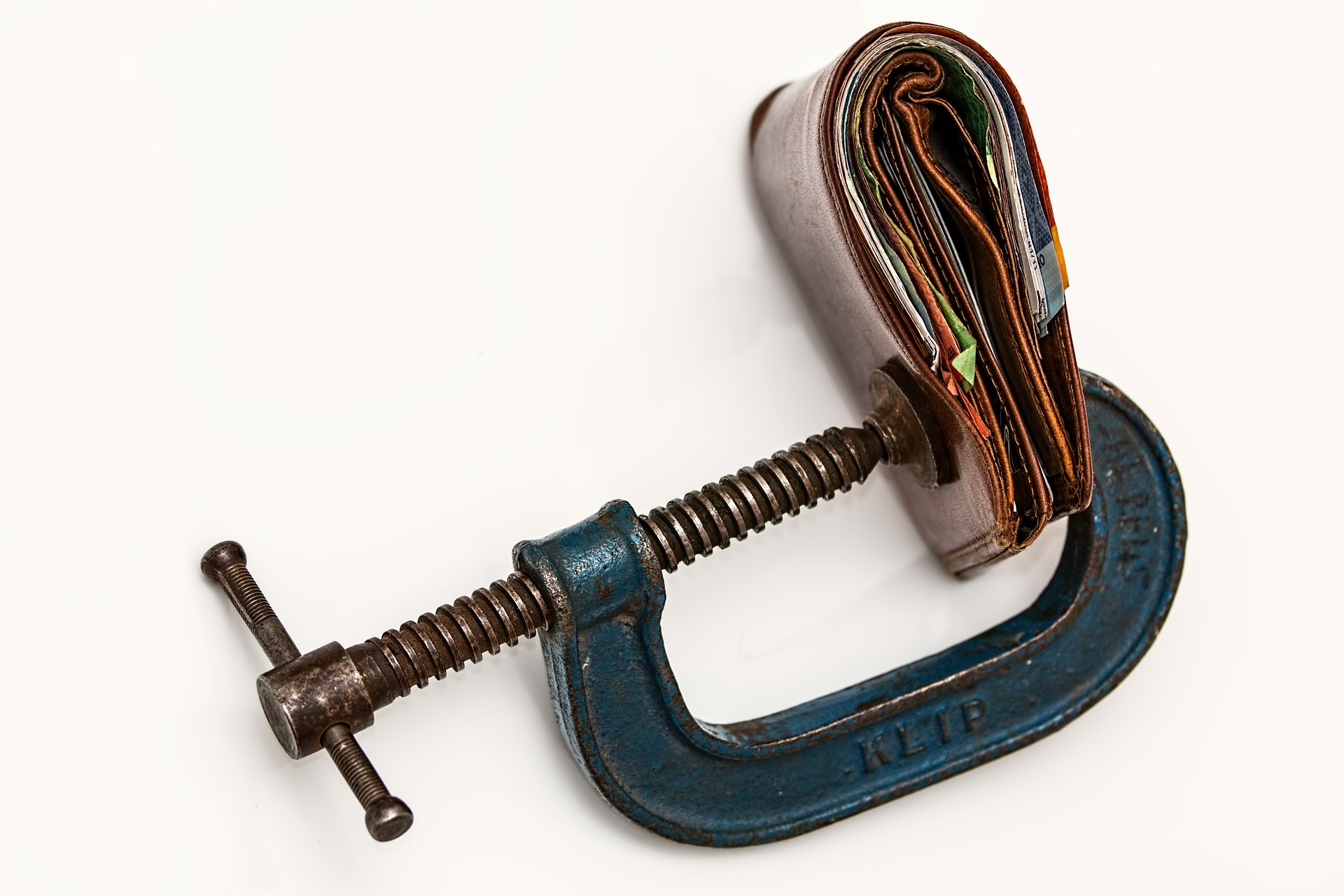 This post is going to highlight some of the best ways to find affordable hunting gear.
Like most of you, we here at HuntingSage work full time jobs and have full time obligations. Unfortunately we don't have the luxury of not having to look at price tags. Building a successful life and/or raising a family is hard work and requires careful planning when it comes to finances.  
With that said we have still been able to accumulate quality hunting setups without breaking the bank. This process didn't happen overnight. We built our collection over multiple seasons. It will require patience but you can find some amazing deals on the sites below.
Sites Like Camofire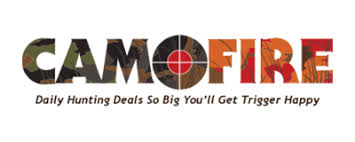 Many of you will already be familiar with our favorite source of discount hunting gear. If you are not familiar, how it works is they post new items at deep discounts every 12 hours. There are often times limited supplies and if the item is very popular you will need to act quickly. We have found it to be the best place to buy hunting clothing.
We have been able to snag some amazing deals, particularly on holidays. Camofire has the best cyber Monday and Black Friday hunting deals. On previous Black Fridays there have been great Sitka discounts. Sitka attack pants were close to 50% off. Camofire also frequently has great deals on high quality merino wool socks.
Pros: Fantastic Shipping, Great Prices. Camofire App for iOS and Android.
Cons: Items can sell out quickly. If you are looking for specific items you must be patient.
You Should Know: The best sales are usually after hunting season season.
Free Plus Shipping Deals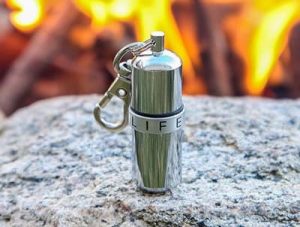 While you can't expect high-end quality hunting gear from these deals, you can find some cool handy stuff for pretty cheap, some less than $10. These can help you outfit yourself especially when you are first starting out. Just plan on slowly replacing these items as you have the funds.
Pros: Gear is inexpensive.
Cons: Don't expect high quality. It's a good way to get cool gadgets cheap.
You Should Know: Here are a few I've come across:
Field Supply is a website I came across pretty recently and I am glad I did. Similar to Camofire, they post current deals on their homepage. These discounts usually last for a few days.
They also have a clearance section where many items are 50-90% off. I have seen good hunting DVDs on here for as low as $4.95. They almost always have great deals on socks, ammo and knives as well. I highly recommend you check them out.
Pros: Great Discounts, High Quality Brands, Free Shipping on orders over $25.
Cons: Nothing I have encountered so far.
You Should Know: This is a great resource for finding discount hunting gear.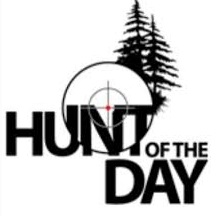 Hunt of the day is a site like Camofire but not quite as well known. It operates the same as Camofire. They post high quality discount hunting gear. It is not uncommon to see FirstLite, Lowa, and Sitka gear posted. Keep an eye out.
Pros: Lots of high quality gear.
Cons: $10 flat rate shipping. Smaller selection than Camofire. 15% restocking fee on returns.

Amazon Warehouse Deals is a part of Amazon.com offering deeply discounted items for returned, warehouse-damaged, used, or refurbished deals. If you are willing to do some searching and digging you will find some great offerings. We bought a few great knives from here recently which we will review in the future(Victorinox Beef Skinning and Puma SGB Trophy Set).
Bass Pro has a section of their website that lists all items that are on clearance. In addition, they are frequently running awesome sales that change throughout the year.
Pros: Bass Pro is a reputable and well know company.
Cons: You may have to do a little digging on their site to find the best deals.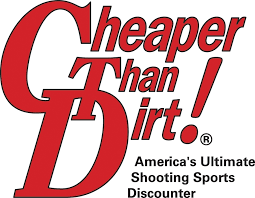 Cheaper That Dirt is a great place to find cheap prices on guns, ammo, and hunting gear. They have large selections of hunting gear, gun parts, and survival gear. The clearance section often includes sizable discounts on guns and ammo. Shipping on purchases over $75 is free.
Pros: Standard prices are great. Huge Selection.
Cons: Shipping often takes longer than other suppliers.

Academy is a great source for inexpensive hunting and outdoor gear. For those of you that don't know, Academy is a sporting good store with locations all over the United States. For items that are not on sale their prices are usually as good as if not better than everywhere else. The Magellan Outdoor clothing brand offers decent gear for those on a tight budget.
Pros: Great prices, Decent Selection, Free shipping on orders over $25.
Cons: Doesn't sell the higher quality clothing brands online.

Cabelas Bargain Cave is another popular option to find discount hunting gear. It is not quite as easy to navigate as sites like Camofire but they do post new gear every week. As far as discount hunting gear goes, they probably offer the widest selection at any given time. You are also dealing with a high quality company who has a reputation for treating their customers well.
Pros: Huge selection, Good customer service.
Cons: Somewhat difficult to navigate website.
Other Sources of Discount Hunting Gear
The same company that runs Camofire runs Blackovis. Our experience purchasing gear from them has been top notch. They have fast shipping and they carry a variety of high quality hunting gear and often have it marked down at great prices. They recently came out with their own brand of merino base layers and so far the reviews look great.
Used Hunting Gear
Craigslist
We have also had good luck finding used hunting gear on craigslist. It takes some effort on your part but you can find some really cheap hunting gear.
I recently picked up a pair of Lowa GTX Tibets which were barely used for $100. They normally retail for close to $400. 
Ebay
Ebay is another great option for finding used hunting gear. You can often find gear that has hardly close to new at a deep discount from retail prices.
Thrift Stores
You can find amazing discounts on hunting gear at thrift stores, particularly if you live in an area where outdoorsman activities like hunting, fishing, and hiking are popular. Used hunting clothes will be your best bet here. The downside is you will probably have to visit frequently to find the best items.
Camping and Backpacking Hunting Gear
REI Outlet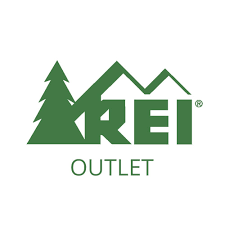 Most of you may already be familiar with the outdoor dealer REI but most are not aware of their discount program REI Outlet. They offer end-of-season closeouts and deals on the previous years models. This is a great source to get high quality outdoor gear and base layer clothing.

In addition to discount hunting gear, Sierra Trading Post offers a wide variety of gear if you are planning on doing any backpacking or camping while hunting. They offer backpacks, tents, and sleeping bags at as good of prices as you will find online. Some of our favorite items to buy here are the SmartWool and merino base layers. They can also been a good source for high end hunting boots.
Building your collection of quality hunting gear is a lot of fun. We love sites like Camofire but find they can be addicting. Remember to pick your purchases carefully if you are looking to build your hunting wardrobe on a budget. Take advantage of black friday hunting deals when you can. We also recommend you sign up for the HuntingSage newsletter. In our newsletter we send out an email anytime we find gear we think is an exceptional value. Don't miss out, sign up today.