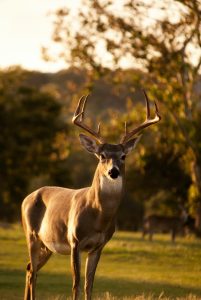 Are you worried about getting scented,
possibly losing your chance at a big buck…
then you'll be excited about today's article.
Deer have an excellent sense of smell, similar to a dogs, and much better than us humans.
This article will list specifically the best products for staying undetected as long as possible.
Top Pick
Let's face it, being completely undetectable by deer is an impossible task.
In fact, deer can smell you from close to a half mile away.
Your goal is to avoid getting scented as long as possible, long enough for you to get a clean shot at the buck when it is in range.
That's why we recommend taking a multi-pronged approach. What we mean is for best results, try combining a scent killing detergent for your clothes, scent free deodorant, a good scent block on your hunt, and possibly even an ozone generator.
By covering your scent with multiple strategies you reduce the risk of any one aspect of your gear giving you away.
The 5 Top-Rated Cover Scents for Deer Hunting
Best Cover Scent for Deer Hunting: Scent Killer Autumn
If you are looking for the best scent cover on the market, checkout Scent Killer Autumn.
When it comes to an all around scent killer, this stuff is really great. You simply spray it on and you are good to go.
It continues to work even after it has dried and remains effective as long as a few days.
This set is cheap and comes with an extra 24 oz. bottle to refill so you can spray yourself with a nice coat.
Hunters all agree that this stuff works. From hunting clothes, to stinky workout gear, spray some on and watch the odor disappear.
Key Features:
99% Effect on Human Odor
Works for Days
24 oz. Refill Included
Runner Up: Pure Whitetail
Our first runner up is the Pure Whitetail scent eliminator. Hunters are thrilled with the results they have had using this spray.
They use a copper ion technology that is supposed to speed up the process of killing odor.  It can be used on all of your gear without concern, it is completely safe.
This scent eliminator has an unlimited shelf life so you don't have to worry about it going bad.
Key Features:
Copper Ion Technology
Unlimited Shelf Life
Best Scent Killing Detergent: Scent Killer Gold Autumn
Another way to cut your scent is to wash your hunting clothes in a scent free detergent. Our favorite detergent is Scent Killer Gold Autumn.
You use this detergent just like any other detergent. The formula is meant to remove any existing odors and leave your clothes with a subtle forest scent.
We personally don't notice any scent at all after using it which works well for us.
Key Features:
Odor Killing
Subtle Forest Scent
Best Ozone Generator: ScentLok OZ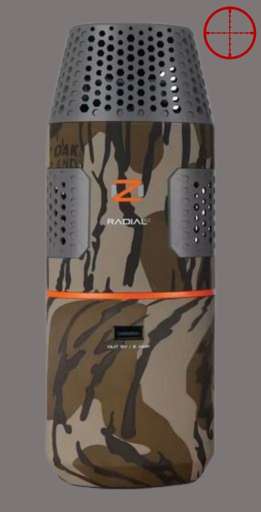 Our favorite ozone generator is the ScentLok OZ. Using an ozone generator is another great way to improve your scent control.
Even if you are doing everything else right, there is still a chance of a deer smelling you.
An ozone generator works by removing all odors from the surrounding air. These can be especially helpful if you are hunting from a blind or a stationary spot.
This model uses a rechargeable battery that lasts up to 8 hours. It can also be used as a USB charger for your other devices.
It has 4 operating modes so you can control the rate at which the ozone kills the bacteria in the air around you.
Key Features:
Ozone Odor Killer
8 Hour Battery
USB Charging Port
4 Operating Modes
Best Scent Eliminating Antiperspirant: Code Blue D/Code
The Code Blue D/Code antiperspirant stick is our favorite deodorant.
Using a scent eliminating antiperspirant is an inexpensive and easy way to cut down on your scent.
This stick goes on smooth and doesn't have any issues with clumping or flaking. It also doesn't stain your hunting clothes.
The formula is designed to last all day without being reapplied. This is a popular pick among hunters for a reason.
Key Features:
Lasts All Day
No Stains
Scent Free
Best Dryer Sheets: Scent-A-Way
In addition to using scent free detergent, we recommend you use Scent-A-Way dryer sheets.
These dryer sheets leave your clothing with a fresh earth cover scent as well as prevent static build up on your clothes.
Key Features:
15 Sheets Per Pack
Fresh-Earth Scent
Who Should Buy Cover Scent for Deer Hunting
Any deer hunter should be giving some level of thought to their scent control. In our opinion, it is best to take a multi-pronged approach and reduce/mask your scent with multiple strategies.
Hunters are going as far as using sophisticated products like Ozonics in attempt to kill their scent.
Covering your scent is especially important for archery hunters because they need to get so much closer than rifle hunters. Hunting with a bow already increases the challenge so there is no reason to put yourself at any disadvantage by going out hunting smelling like you just came from the gym.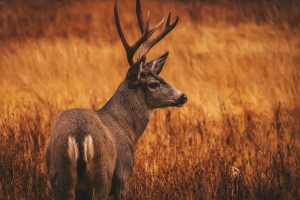 How to Use Cover Scent
Cover scent spray can be used anytime but here is how we typically use it.
First, before our hunting trip we wash our clothes using the products above. We then store our clothes in their own container so they don't become contaminated by other clothing.
Once we get dressed for our hunt, right before we are heading out we spray ourselves down with scent killer and give it a few minutes to soak in and dry.
If we end up hunting in the same clothes for a few days, we simply reapply the scent killer before every one of our hunts.
Once we get home we wash our hunting gear and start the cycle all over again.
Other Scent Control Strategies
Scent Wafers
These scent wafers by Hunters Specialties are a cheap, convenient way to use scent to your benefit. They offer these in various scents, some targeted to lure deer in while others are meant to mask your scent. It is important that you only use the lures during the rut if you are allowed to.
The wafers come in 3 packs and last for multiple hunts each.
Clothing
The clothing you wear hunting can also help control your scent. You want to wear base layers made from materials like Merino wool. Merino wool is naturally odor fighting and helps wick away sweat so you don't stink.
It is also best to wear an article on your head like a hat or beanie. A lot of sweat and oils get generated on your scalp and a hat can keep that in check.
Of course, there are also hunting clothing manufacturers like ScentLok that make clothing designed to minimize your scent.
Use a Deer Attractant
Another strategy worth exploring is using deer attractants. Whether you make a homemade vanilla extract attractant or buy a commercial product, you might find yourself having more success.
A good, inexpensive attractant we recommend is C'mere Deer.
Important Features to Consider
FAQs
Can I use the scent killer on other clothing?
It should be safe to use scent killing spray on other clothing. We find it works great at removing the stench of a sweaty hat or a hat that was worn around a campfire.