Hunting is more than just a sport. It's a way to connect with nature and test your skills. But hunting on your own land brings up a lot of questions.
Have you noticed more people hunting on public lands lately? It's because hunting is becoming more popular.
This makes private land hunting even more appealing.
But how do you start hunting on your own land? What are the rules?
This guide is here to help you find those answers. We will walk you through the legal details, give you helpful tips, and show you where to find more resources.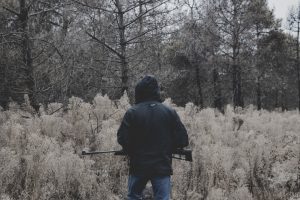 We've made sure this guide covers everything you need to know for a safe and legal hunting season.
As the season gets closer, use it to prepare for a successful hunt. Understand and respect the laws to make the most of your hunting experience.
Get ready for an exciting journey into hunting on your own land.
Legal Considerations
Every state in the US has its own set of state regulations regarding hunting, and these apply even on private land. It's essential to understand these regulations and the importance of obtaining the necessary permits and licenses.
Without these, hunters risk facing severe consequences, including hefty fines, potential jail time, and the revocation of hunting licenses.
For example, Utah's laws and regulations provide clear guidelines on hunting.
The state emphasizes the consequences of illegal hunting, ensuring hunters are aware of the potential repercussions. Understanding and adhering to these laws not only protect you legally but also contribute to ethical and responsible hunting practices.
Land Requirements for Deer Hunting
How Many Acres Do You Need to Shoot Deer?
Land size is a significant factor in hunting deer.
Different states have varying requirements for land size, and meeting these requirements is crucial for a legal and successful hunt.
Ensuring you have adequate land size contributes to sustainable and ethical hunting practices, promoting healthy deer populations and balanced ecosystems.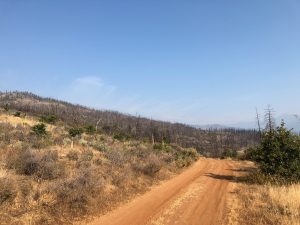 Are X Acres Enough to Hunt?
Assessing the sustainability of deer based on land size involves several considerations.
These include the availability of food, water, and shelter, which are essential for supporting a healthy deer population.
Understanding these factors ensures that your land can sustainably support deer, contributing to long-term hunting success and the preservation of deer populations.
Hunting on Your Own Land
Are you allowed to hunt deer on your own land?
Yes, but conditions apply.
The use of private-lands-only permits is a solution that states like Utah have implemented to manage game animal populations effectively. The state hunting laws vary wildly based on your region, so it's essential to check the laws in your area.
Conditions for Hunting on Private Property:

Adequate land size

Presence of food and water sources

Adherence to state regulations and seasons
Understanding the specific requirements and conditions for hunting on your own land is crucial.
You need to ensure that your property meets the state's criteria for hunting, which often includes a minimum land size and certain distance from other dwellings.
Additionally, your land must have adequate food and water sources to allow for a thriving deer population.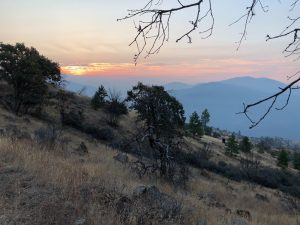 Attracting Deer to Your Property
Embarking on the journey of hunting on your land means ensuring your property is inviting to deer.
This section delves into the essential elements and strategies for attracting deer, turning your land into a hospitable and appealing environment for herds of deer.
Explore these practical tips and insights to enhance your hunting experience by making your property a haven for deer.
Why Am I Not Seeing Deer on My Property?
If you find your property devoid of deer, exploring possible reasons and solutions is essential.
Factors such as the availability of food, water, and shelter, as well as the layout and terrain of your land, play a significant role in attracting deer.
Understanding and addressing these factors can enhance the deer population on your property, ensuring a successful hunt.
What Can Attract Deer to My Property?
There are many strategies you can try to attract deer to your property. We have written about many of these in depth. They include:
Ensuring a Successful Hunt on Private Land
Ensuring a successful hunt on a private plot of land involves more than just knowing the laws. Consider the following:
Ensure your land is spacious enough for deer to move freely.

Make your property attractive to deer by providing ample food and water sources.

Understand the terrain and layout of your land to plan your hunt effectively.
These factors play a significant role in ensuring a successful and enjoyable hunting experience. Understanding the behavior and preferences of deer is also crucial. Deer are attracted to areas with abundant food, water, and shelter, so ensuring your property offers these essentials is key to attracting and retaining deer.
Finding and Assessing Hunting Land
How Do I Find Good Hunting Land?
Finding the perfect hunting land is a critical step for any hunter aspiring to hunt deer on private property. It's not just about the size of the land but also its location, the presence of water and food sources, and the local deer population.
When purchasing hunting land, consider its proximity to your residence, the cost, and the potential for future appreciation.
Consult local wildlife experts or real estate agents specializing in hunting properties to gain insights into available properties that meet your criteria.
Research extensively, visit multiple properties, and assess each one's pros and cons to make an informed decision.
Assessing the Land Layout and Terrain
Once you have a few potential properties in mind, the next step is to assess the land layout and terrain.
This assessment is crucial as the land's topography plays a significant role in its suitability for hunting.
Study the land layout to understand the deer's potential movement patterns. Look for natural corridors where deer are likely to travel, and identify potential food sources and water bodies on the property.
Examine the terrain to ensure it is navigable and safe for hunting.
Steep, rugged terrains may be challenging to hunt on and may not be ideal for deer either. On the other hand, a mix of open spaces and wooded areas can provide the perfect habitat for deer, offering both feeding areas and cover.
Finding and assessing hunting land involves multiple steps, each crucial to ensuring the land is suitable for a flourishing deer population.
Taking the time to thoroughly evaluate each aspect, from finding potential properties to assessing the land layout and terrain, ensures that the land you choose will meet your hunting needs, providing a rewarding and successful hunting experience on your private property.
Additional Tips and Information
Beyond the basic requirements, additional tips and information can enhance your hunting experience.
Avoid common mistakes like hunting without written permission or a hunting license.

Some animals can be

hunted year-round

without a permit in certain states, check with your local authorities if you can hunt specific animals.

Take time to find good hunting land that meets all your requirements.

Ensure you are using legal and appropriate weapons for hunting.
Wrapping Up
The allure of hunting deer on your own property comes with a responsibility to understand and adhere to state laws and regulations.
This guide has provided a roadmap to navigate the complexities of legal and ethical hunting on private property.
Remember, responsible and ethical hunting ensures the preservation of our precious wildlife and habitats for future generations to enjoy.
Embark on this journey with knowledge, preparation, and a commitment to ethical hunting practices. Happy hunting!
FAQs
Does deer season still apply on private property?
Yes, deer season still applies on private property. All hunters, regardless of where they are hunting, must adhere to the state's hunting season schedules. Hunting outside of these seasons can result in legal consequences including fines and the loss of hunting privileges.
How many acres do you need to shoot deer?
The required acreage for deer hunting varies by state. Generally, more acreage is better as it provides more habitat for deer. Some states have specific land size requirements for legal hunting, so it's essential to check local regulations.
Why am I not seeing deer on my property?
Several factors could be contributing to the absence of deer on your property. It could be due to a lack of food, water, or shelter, or excessive human activity could be scaring deer away. Assess your property to ensure it provides a hospitable environment for deer.
What can attract deer to my property?
Providing ample food, water, and shelter can attract deer to your property. Planting food plots with crops that deer prefer, ensuring a consistent water source, and providing cover for deer to feel secure can make your property more attractive to them.
Can I legally shoot deer on my own property?
Yes, you can legally shoot deer on your own property, but you must adhere to the state's hunting laws and regulations, including obtaining the necessary permits and licenses, and hunting within the designated seasons.
Are 40 acres enough to hunt?
Forty acres may be enough for hunting, but success depends on various factors including the land's layout, habitat quality, and local deer population. It's also crucial to follow state regulations regarding land size requirements for hunting.
How many deer can live on 100 acres?
The number of deer that can live on 100 acres depends on the habitat's quality. On average, a healthy habitat can support 15-20 deer per 100 acres.
How do I find good hunting land?
To find good hunting land, consider factors like location, size, habitat quality, and the presence of water and food sources. Researching and visiting multiple properties, and consulting with local wildlife experts or real estate agents specializing in hunting properties can also be helpful.
What are the restrictions on hunting in the US?
Hunting restrictions in the US vary by state. Common restrictions include hunting seasons, bag limits, types of weapons used, and specific regulations for hunting on private and public lands. Always check and adhere to your state's hunting regulations.
What legal weapons are used in hunting?
Legal weapons for hunting generally include rifles, shotguns, and bows. Specific regulations regarding caliber, type, and usage during hunting seasons vary by state, so it's essential to review local laws before hunting.